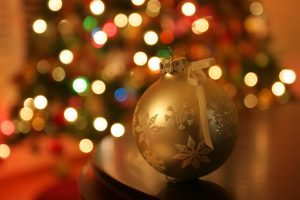 We all know the holidays are the busiest time of the year and your nanny is working just as hard as ever to help care for your children, keep your home in order, and help you maintain your sanity. During the hustle and bustle of the holidays make sure you take some time to remember a gift for your nanny! A little appreciation can go a long way in making them feel valued and cared about.
It's industry standard to give your nanny a holiday bonus that equals one week's salary. We realize that can make a dent in your pocketbook, but out of all the people on your holiday list the person who is caring for your children should be a top priority.
In addition to a holiday bonus, it is a nice gesture to give your nanny a more personal gift as well. Below we have listed 10 holiday gift ideas that are sure to be well-received and appreciated!
Car Detail. If your nanny is driving your kids around, chances are there are many food crumbs and sticky fingerprints in her back seat. A car detail is a thoughtful gesture that lets your nanny know you appreciate all the carpooling she does for you.
Tickets to a show. Does your nanny love musicals? A particular band? This is a very personal gift idea and may require doing a little homework. This is a fun splurge your nanny might not purchase for themselves.
Gift Basket. Putting together some of your nanny's favorite things shows you care about them on a personal level. You could either fill the basket with a variety of items or center the items around a particular theme, such as a sports team, favorite foods, etc.
New Cellphone. Nannies are often taking pictures and video of their charges and sending them to you during the day. Would they appreciate a phone upgrade? Or perhaps they already have a nice phone, but it would be a fun surprise to offer to pay their phone bill for the next year.
Gift certificate. A gift card to their favorite store is always a hit, but another fun idea is to give gift certificates to places around your home that they can use while on the job. Local coffee shop for a caffeine fix. Doughnut shop when they are craving a treat. Take out for when they forget their lunch.
Additional PTO. All nannies should be receiving paid holidays and year round pay, meaning if you are on vacation, your nanny still gets paid. This is an important part of treating your nanny like a professional. Your nanny will appreciate any extra paid days off that aren't already outlined in their contract. Giving your nanny extra vacation allows them time to be refreshed.
Something to use on the job. It's a thoughtful gesture to give your nanny something that could bring them comfort and make their job easier! Cozy pair of slippers to keep at your house? Warm jacket and a pair of gloves? Tennis shoes and a hoodie? You know your nanny and their style best!
Pampering. By nature nannies are hardworking and constantly giving and serving both at work and in their personal life. Giving them the gift of pampering allows them to take some much needed time for themselves. This could be anything from a massage, manicure, or spa treatment.
Coffee for a year. Does your nanny enjoy a cup of coffee or a latte on a regular basis? Most nannies love a little caffeine fix and would be thrilled to be treated to coffee for a year. You could add them to your Starbucks account or give them a generous coffee gift card.
Homemade gift. Last, but certainly not least, your nanny will cherish any handmade gift your kids make. Handprints, a homemade ornament, and/or cookies. Your nanny will appreciate any gift that is made with love and was made just for them.
Image: Flickr
[ss_social_share]