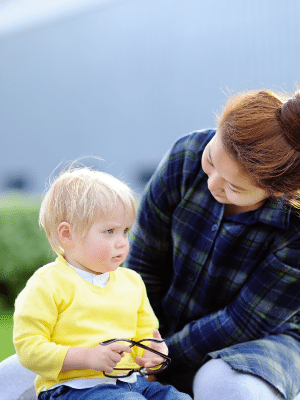 This year National Nanny Recognition week is September 24th-30th
For nannies, National Nanny Recognition Week is a time to celebrate the wonderful work they do and the difference they make in the lives of the children they care for and the families they serve. For families, National Nanny Recognition Week is a time to show their nanny just how much they appreciate her/him and the contribution they make to the family. Here are ten ways you can show your nanny how much you appreciate them!
Make something special – If your child is artistic or crafty, a handmade gift can be perfect! Another special gift idea is, to frame a cute picture of your nanny and your kiddos.
Give a gift card – A gift certificate to your nanny's favorite store is the perfect gift to ensure they get what they want, when you are unsure what to get.
Time Off – Give your nanny a surprise paid day off! Who doesn't love getting unexpected time off work? If an entire day is a push, look into the possibility of giving them the afternoon off. Of course an afternoon off is not a gift if you don't pay them for a full day of work.
Give a thank you card – Have your kids create a card for your nanny. In the card, have them write all the things they are love about their nanny. Add a special thank you, from you as well!
Surprise your nanny with a few of their favorite things! – Do you know your nanny's favorite food? How about what their hobby is? This one takes a little effort but do some observing of what their favorite food is or a hobby they talk about and surprise them with an item of gift card that is themed around a favorite thing of theirs. Not only will they appreciate the gift, but the fact that you really know and care about them will mean even more!
Have lunch or dinner together – Take your nanny to lunch or dinner if it is more convenient so you can spend some quality time together.
Car Detail – If your nanny is driving your kids around, chances are there are many food crumbs and sticky fingerprints in the backseat. A car detail is a thoughtful gesture that lets your nanny know you appreciate all the driving.
Coffee! – Most nannies love a little caffeine fix and would be thrilled to be treated to a generous coffee gift card.
Pampering – Giving them the gift of pampering allows them to take some much needed time for themselves. This could be anything from a massage, manicure, or spa treatment.
Gift them something they can use at work – Take note of what your nanny might like to make their job easier. Does your nanny need a new travel mug or water bottle? How about a new bag to hold all their nanny gear? Pay attention to what your nanny could use!
National Nanny Recognition Week traditionally falls during the fourth week of September. This year National Nanny Recognition week is September 24th-30th. We would love your tips and ideas for how you have/plan to recognize your nanny!
[ss_social_share]