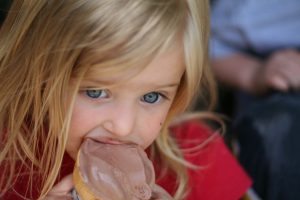 Seattle is well known for its delicious food and locally owned restaurants. So, if you live in Seattle, you've got it made when it comes to eating out! Going out to eat is always an enjoyable experience here because you get to try new and unique foods, along with a delightful environment.  With that being said, going to a restaurant with children is a whole other ballgame. Not all places are kid-friendly. In fact, a lot of places aren't. Some restaurants don't offer many food options, which can be especially tricky for those picky eaters.  Therefore, it isn't always an easy adventure to take the kiddos out with you to eat.
Luckily, here in Seattle, there are some fantastic restaurants that are great for adults, but also geared towards children. Hallelujah! We have chosen our favorite local eateries that are perfect for the entire family to enjoy. Here are 7 different places that you should definitely take a bite out of!
1. Wunderkind Seattle in Bryant
Wunderkind Seattle in Bryant opened in 2015, and it's been a favorite since! On their menu is coffee, beer, wine, wraps, sandwiches and snacks. But most importantly, they have two levels of LEGO tables for your kiddos to play with. They sold us at "LEGO table." You can munch of their tasty food and quench your thirst and have your kids be entertained for hours.  Day passes are $6 or 30 day unlimited passes are $15.
2. Serendipity Café and Lounge in Magnolia
If you are looking for a café that doesn't quite hurt the wallet, turn to Serendipity Café and Lounge in Magnolia. This eatery allows kids (ages 12 and under) to eat for free every day from 5pm to 8pm with the purchase of an adult entrée. What's not to like about that?! This place is especially great for children ages 2 to 8 because of its amazing kids play area. The kiddos can exert all of their energy in the ball pit and slide area while you are enjoying their fresh and yummy local pastries.
3. Firehouse Coffee in Ballard
You sure need your daily dose of coffee if you're taking care of children, am I right?! Ballard's Firehouse Coffee is a fabulous place for you to get your caffeine fix and for your kids to have fun. Sit by the fireplace, enjoy your cup of joe with free Wi-Fi, while your child or children play around. This coffee shop has a play area that no child could frown upon. There are tons of books and toys, not to mention, comfy sofa chairs. Chow down on that delicious croissant and be at peace knowing that there is a coffee shop that you and the little one can go to.
4. Sand Point Grill in Laurelhurst
Sand Point Grill in the Laurelhurst neighborhood is known for its family friendly vibe and is perfect for families on a budget. Kids (12 and under) eat free every Sunday, Monday and Tuesday from 5:00pm to 6:30pm. It's a small little window of time, but if you can make it, it will be well worth it. The kids meals come with fruits and veggies. Therefore, you don't need to worry about your little boy or girl not getting all of those great nutrients!
5. Proletariat Pizza in the White Center
What child doesn't love pizza? And, truthfully, what adult doesn't either? Even better, Proletariat Pizza in White Center makes delicious pizza that works around you and your child's dietary restrictions (dairy free and gluten free). They also have a childrens play area, with a play kitchen and a chalkboard wall. If that's not enough, they offer toys and arcade games too. This eclectic pizza place is perfect for anything from a birthday party to a family dinner date!
6. Vios Café in Capitol Hill
Capitol Hill's Vios Café is the place to be for delectable Greek food for you and the kiddos. It has a comfortable vibe that makes you feel right at home. This café has a fantastic play area ideal for any child. This area is stacked with numerous books and toys that will turn any frown upside down. One reviewer on Yelp says, "Don't go here if you don't like children." Therefore, it is the absolutely best place to go with your kids.
7. Fremont Brewing Company in Fremont
You didn't think we would make this list without adding in a brewery, did you?! Seattle is known for its brewing companies, so finding one that is kid-friendly is major. Fremont Brewing Company has a huge patio with a great atmosphere that you and your kiddos will be sure to love. Who can complain about an urban beer garden, refreshing beer, free pretzels and apples and a child play area? We can't! You can bring the whole family to this place – even the dogs.
Image: Featured Image / Flickr
[ss_social_share]