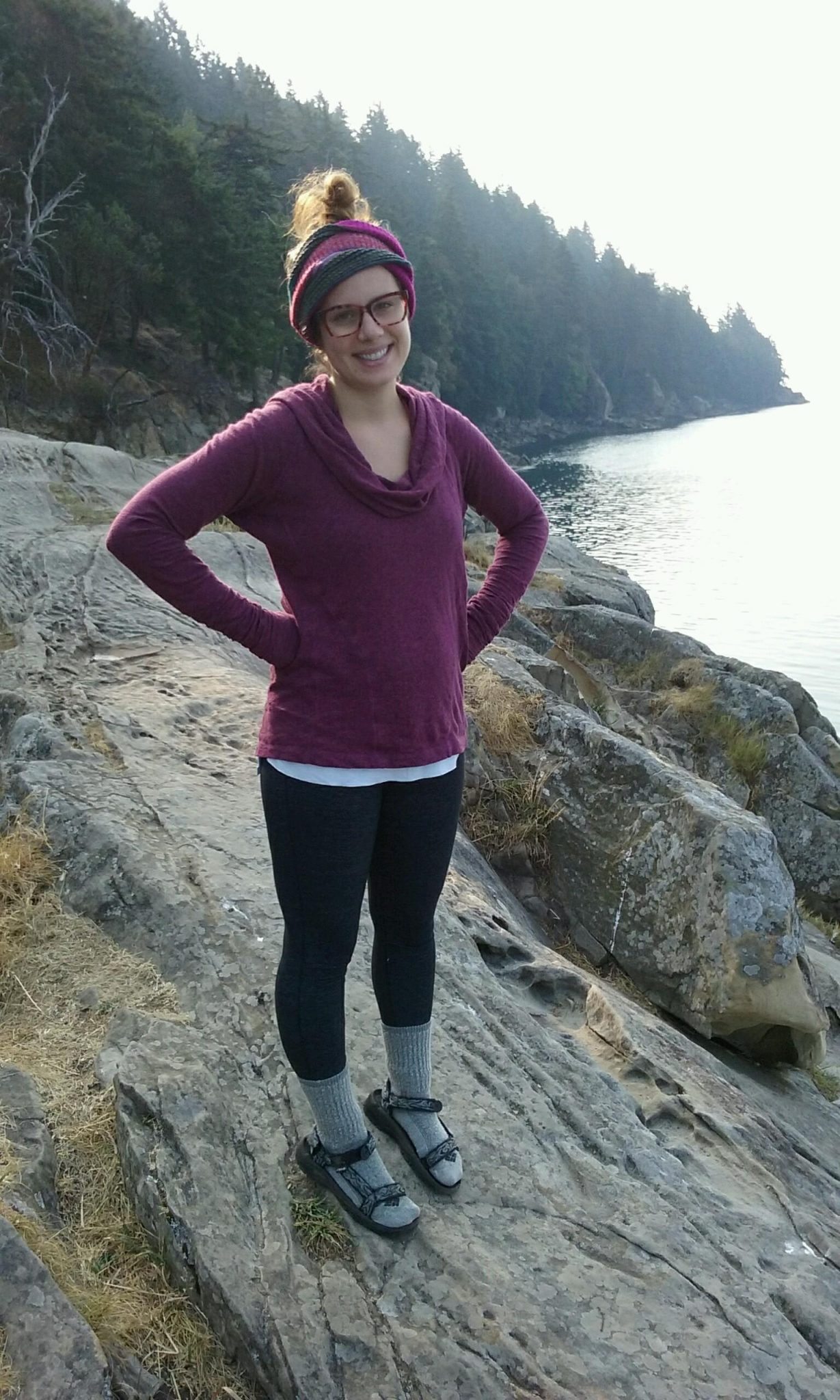 This month we're featuring an amazing addition to our Temp Nanny team who has also worked as one of our permanently placed nannies in the past, the wonderful Jordan Huyser!
Describe your background and education in the childcare realm and beyond.
Originally from the Pacific Northwest, I made the stereotypical bold teenager statement and decided to go to college as far away from home as possible. I earned both my Bachelor's degree in Philosophy and Master's degree in Oboe Performance from Syracuse University in Upstate New York. I eventually moved back to Seattle to pursue a Doctorate in Oboe Performance at the University of Washington. When I decided to leave my program, it was the first time that I really dove into childcare as a career, and fell in love. A Nanny for U has placed me in both permanent and temporary positions, and I can't thank them enough for their support and professionalism!
What is your favorite part about being a nanny?
My favorite part about being a nanny is knowing that I am helping parents, while simultaneously getting to express my silly side and pretend to be a kid again. The most rewarding moments are the baby giggles, unexpected toddler hugs (or more like linebacker tackles), and seeing kids "connect the dots" and learn through play.
Describe your childcare philosophy.
I have always felt that my role as a nanny is to make the parent's job a little easier. It's tough being a parent, and sometimes they only get a few hours a night with their little ones. If they have the opportunity to spend genuine time with their children, rather than worry about dishes, cooking, or cleaning, then I've done my job. As a musician, I always try to incorporate music into my time spent with kids. Children can comprehend more complex music than we give them credit for, whether it's just playing a symphony in the background or recognizing different instruments. They'll blow you away the first time they ask you to put on Dvorak!!
What are your hobbies and passions outside of being a nanny?
I play oboe, and often play with ensembles around the greater Seattle area including the Seattle Rock Orchestra, Symphony Tacoma, Olympia Symphony, and numerous choirs and church ensembles throughout the region. Just the other day I had the chance to record a film score! Recently, both my husband and I have completed our TEFL certification to teach English as a Foreign Language, and volunteer teach ESL classes in the evenings. Our next adventure starts this Fall when we begin teaching English in a bilingual primary school in Budapest, Hungary! In the little spare time I have, I enjoy cooking with my husband, getting outside, and taking the occasional yoga class.
 Please share a funny or interesting fact about you.
I was born on the same day as Mozart and once had the opportunity to perform "Baby Got Back" with Sir Mix A Lot at the Seattle Center!
Both my husband and I were incredibly impressed with Jordan, who nannied for our daughter last week. We've had some great nannies through your agency, people who have helped around the house or organized the kitchen, which is always amazing. But Jordan spent hours outside with my daughter, building fairy houses and singing and dancing. My daughter was totally smitten, and we were so happy that she had a good day without hours of TV.
– Andrea K.
[ss_social_share]