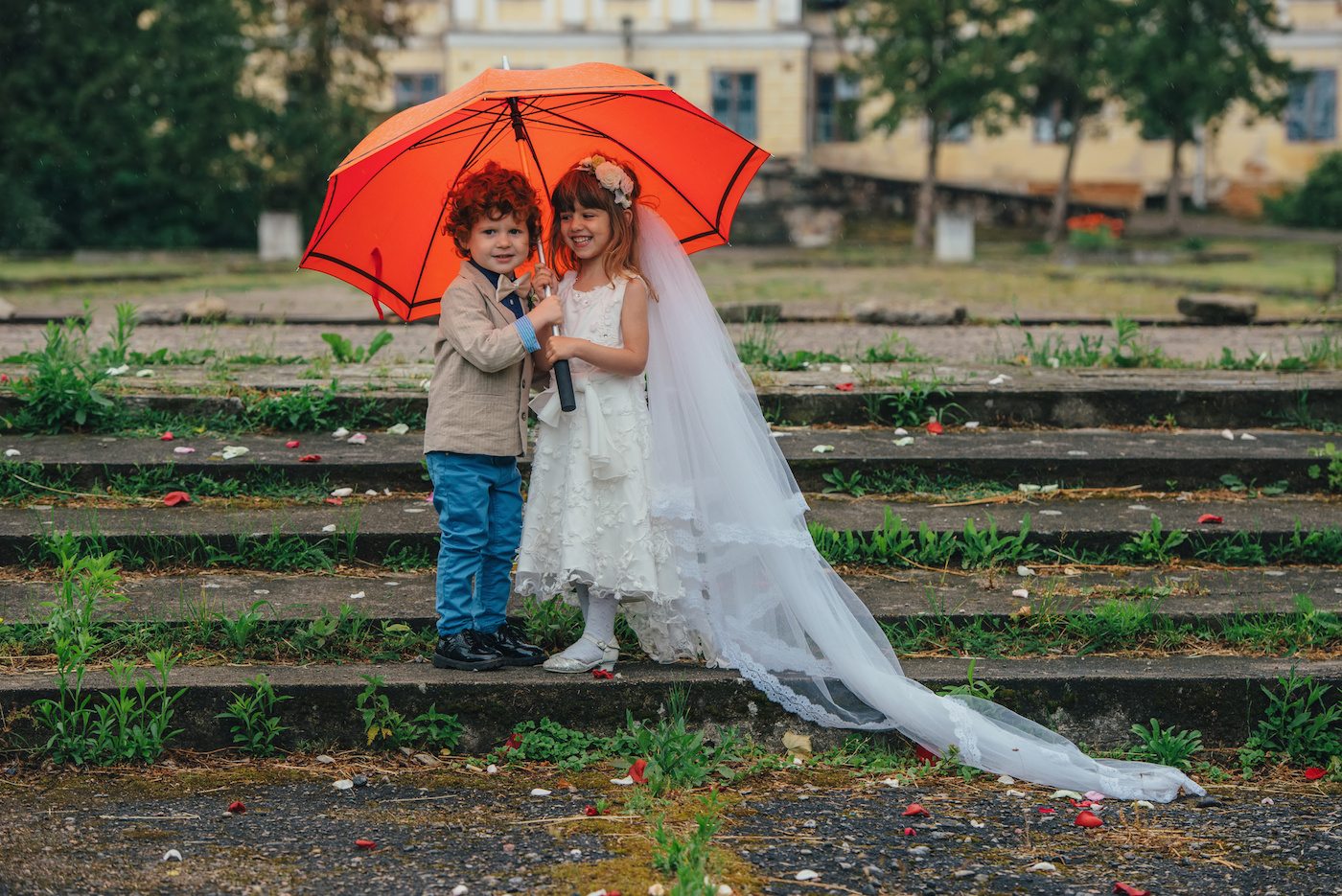 Weddings and events should be enjoyable for everyone – and event childcare can be an easy solution to the often posed question; "can we bring our kids?"
Wedding and event season is upon us, this means your weekends are being booked or you, yourself might be in the midst of planning a wedding or event. This is why we teamed up with Jen Owens, owner and lead designer at Jen Leslie Events, a Seattle-based wedding and event design studio to get her advice on planning weddings and events.
From the start, Jen enforced the benefit of hiring childcare for your wedding/event. As many of you know, being able to bring your child to an event can relieve the initial stress of trying to find a caregiver but confining your child to a seat can create a stress of its own.  Jen shared her tips for planning the perfect event, in addition to why onsite childcare is such a benefit for her clients and wedding/event attendees.
Supervision of children in attendance is covered: "As with any activity where kids are present, supervision is the most common issue that arises at weddings. The parents want to socialize and enjoy the festivities, and the kids want to run around and not be confined to a seat or specific space. It depends on the parents, their relation to the bride and groom, the venue, but most often my couples would benefit from having an on-site nanny to assist with watching the kids."
Your guests are able to enjoy the celebration more when childcare is hired! "When my clients have chosen to hire childcare for their weddings, their family and guests get to enjoy the celebration that much more. Everyone is relaxed knowing their little ones are being taken care of; they're safe and close by should anyone get fussy or need attention. The benefits for me as the event planner are the same, I see my clients relax and that's worth gold to me!"
Prepping your guests that childcare will be provided at your event, is always helpful. "Just because childcare is being provided at an event, parents are still not off the hook, and all parents know this…you never stop parenting. However have a plan in place, ensure the venue has good cell phone service and leave your contact information with the childcare provider. Type out some simple instructions about what your kid likes to eat, bedtime routine, whatever could be relevant. Pack a few of the kid's favorite toys and then rest assured that you've hired a great childcare provider!"
Worried that your venue can't support childcare? We believe Jen when she says that's not true! While some venues are more ideal then others, any venue can create a space for childcare. "A hotel is a great option because a specific ballroom and/or hotel room could be reserved specifically for childcare. Most venues will have side rooms, or another area that would be great for a kid's activity, or space for the kids to run around. A venue that might be challenging would be one with no extra space where the entire wedding is essentially in one big room. A quiet corner off to the side would be ideal in that case."
Finally booking childcare should be treated like booking any other wedding vendor!  "I would recommend no less than three months prior to a wedding. I try to encourage all of my clients to have all of their vendor's booked and major details ironed out before three months prior (or sooner if possible!). That way the final months can be spent attending to specific design details such as finalize the seating chart and ordering escort cards."
Weddings and events should be enjoyable for everyone – and event childcare can be an easy solution to the often posed question; "can we bring our kids?" ANFU provides highly-qualified nannies for onsite care. We help determine set-up, how many caregivers are needed and provide fun and engaging activities. If you are interested in learning more, reach out on-line or to one of our Placement Consultants today!
[ss_social_share]