Summer is here, and not a moment too soon! But how do we coax children away from their favorite screens and out into the sunshine? Here are 7 cheap and easy DIY outdoor activities to delight and engage them! (Click images to be taken to their source)
-Written By Rachel Clark, an ANFU Nanny!
1. Tree Swing
Who DOESN'T remember riding a tree swing at one point in their childhood? This throwback  project can remain part of your family for years, and adjusts easily as your kids grow.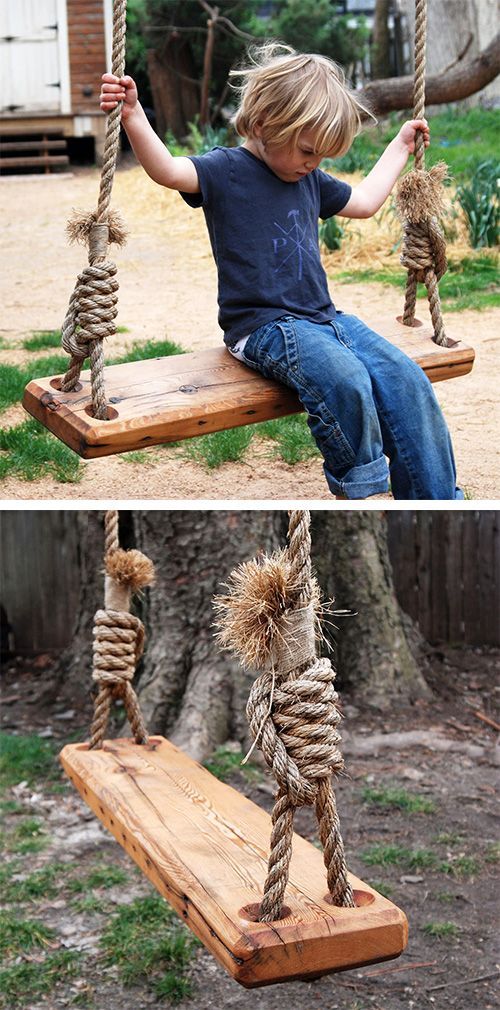 2. Giant Water Blob
Make a splash with this creative play station! Kids will spend hours jumping and wobbling around on this backyard water bed. Even adults will enjoy the rolling waves!

3. Backyard Twister
You won't have to twist their arm to get them outside for this one! Whether you create a spinner, or just call out colors and limbs at random, is up to you. Try using different colors for a fun variation on a classic!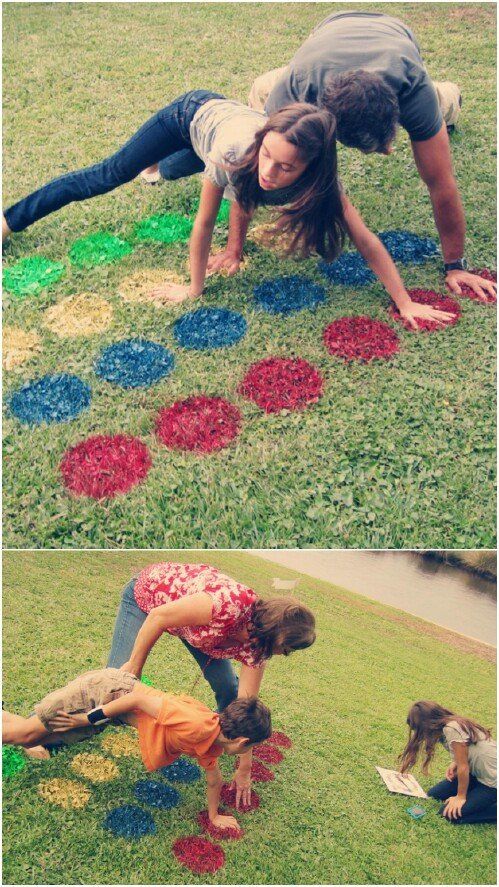 4. Human Bubble
There are few things in the world that kids love more than bubbles. Imagine how enchanted they will be when you tell them they can become one!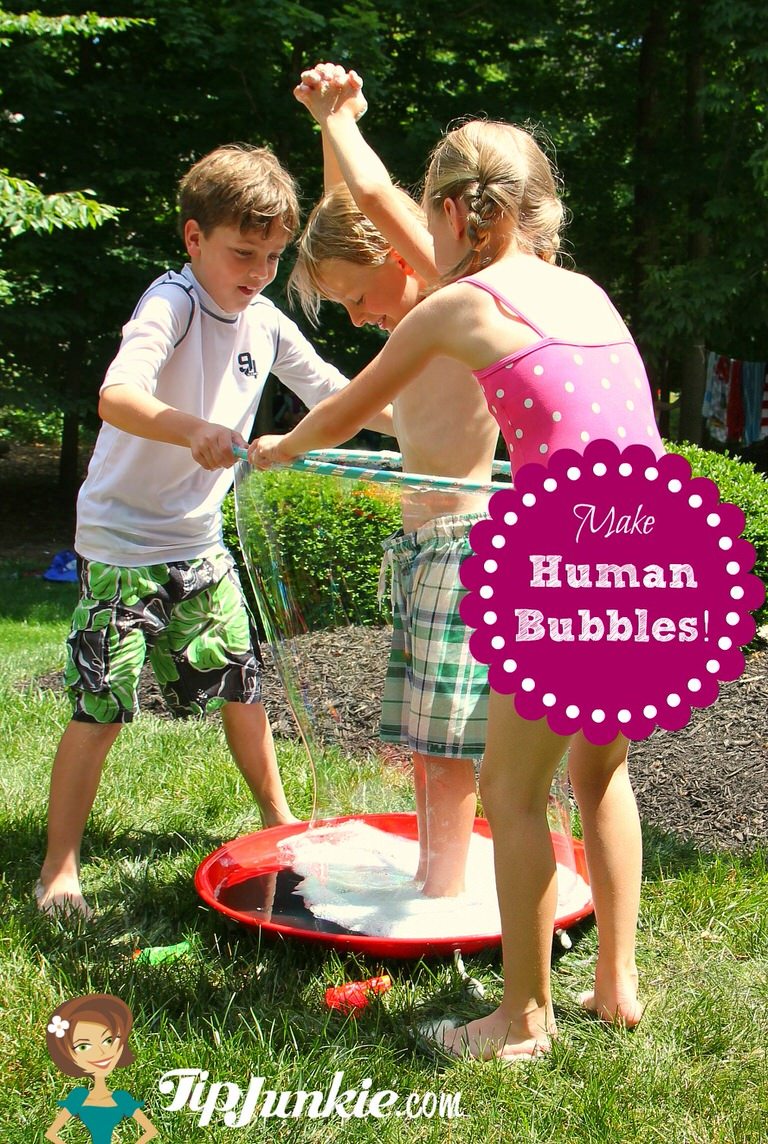 5.Backyard Kerplunk
This is a great short term project for the slightly more ambitious parent. Construct the wooden base, position the sticks and balls, then let the good times roll!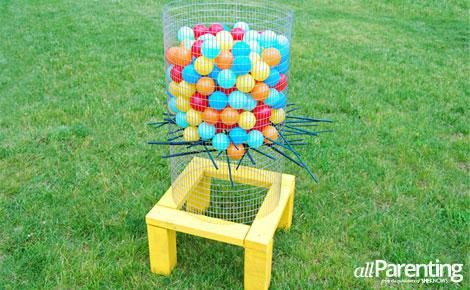 6.Ice Block Treasure Hunt
Carve out some time for this clever activity! It requires a couple days of preparation, but the end result is well worth the wait. Your children will have a blast chipping at the ice to reach their treasures!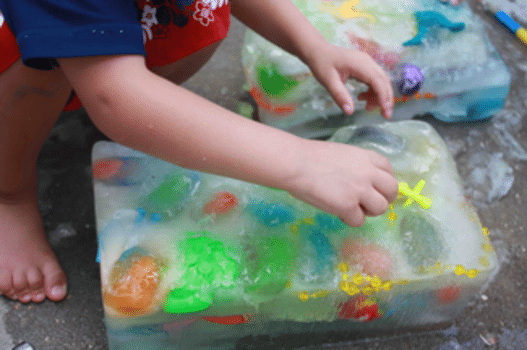 7.Pool Noodle Games
Human Ring Toss, Target Station, Hoops Course: discover the versatility of pool noodles! Choose the level of difficulty that works for your child, or create them all for a backyard field day!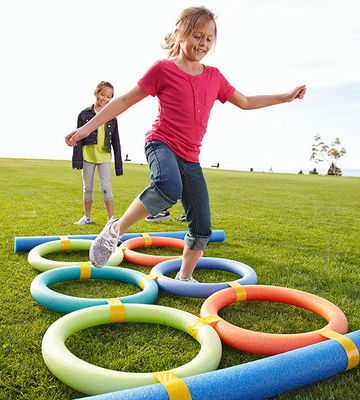 [ss_social_share]