Meet Jessica— a dedicated nanny in our Temporary Nanny Department—as this month's Nanny spotlight! Jessica is a dependable, enthusiastic nanny who's always eager to care for a new family! She is highly requested back by our clients and is loved by everyone who has the pleasure of her caring for their children.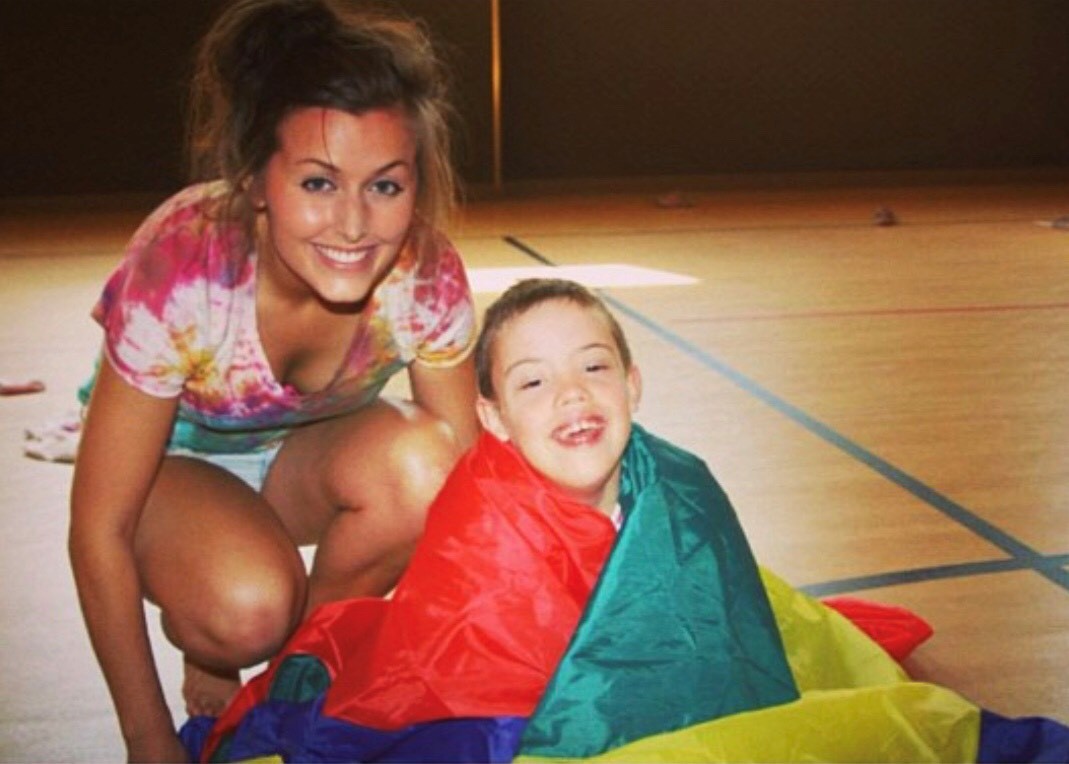 Describe your background and education in the childcare realm and beyond.
I graduated from the University of Central Missouri with a Bachelor of Fine Arts degree in Theatre Performance. Throughout high school and college I babysat for numerous families, was a lifeguard, and worked at a children's center and camp. I've also taught several acting workshops as well!
What is your favorite part about being a nanny?
The relationships I build with the kids. They become your best friends and people you look forward to seeing, it's almost like an escape from adult world! I'm a child at heart and love to encourage whatever the child is creating or discovering!
Describe your childcare philosophy.
Giving a child your full undivided attention from the time you walk through the door until the time you leave. This builds trust and a solid foundation to where the child is comfortable with you outside of their normal caretakers. Just listening to a child, whether they're 6 months old to 12 years old, it means the world to them and allows me to better understand their personality. I also use my theatre background in working a lot on speech and asking them lots of questions to keep their brains active and thinking. It's important for kids at any age to form their own opinions and likes/dislikes. Once I build a solid relationship with a child, there is nothing more rewarding than seeing them totally come out of their shell.
For young adults who are seeking a nanny position but have little child care experience, what advice do you have for them on landing their first nanny job?
I would say always come in with an idea of what you will be doing with the kids! Pinterest will become your best friend! Not only looking for games or crafts but also making dinners or lunches fun as well! It should be a special and exciting treat for the kids when you come to nanny, so you really have to be creative and always be thinking of what's next!
What are your hobbies and passions outside of being a nanny?
Aside from acting, I also love to sing! I was actually a musical theatre major first but I can't dance!
Please share a funny or interesting fact about you!
When I was in college I worked for a children's camp and for one of our camps I created a theatre camp. We had 20 kids, ages 3-12 and in 5 days we performed an entire show of Wizard of Oz on stage. We had a rotation of building sets, costumes, rehearsing everyday. It was the most challenging experience I've had but it was an amazing time for everyone and incredibly rewarding!
[ss_social_share]