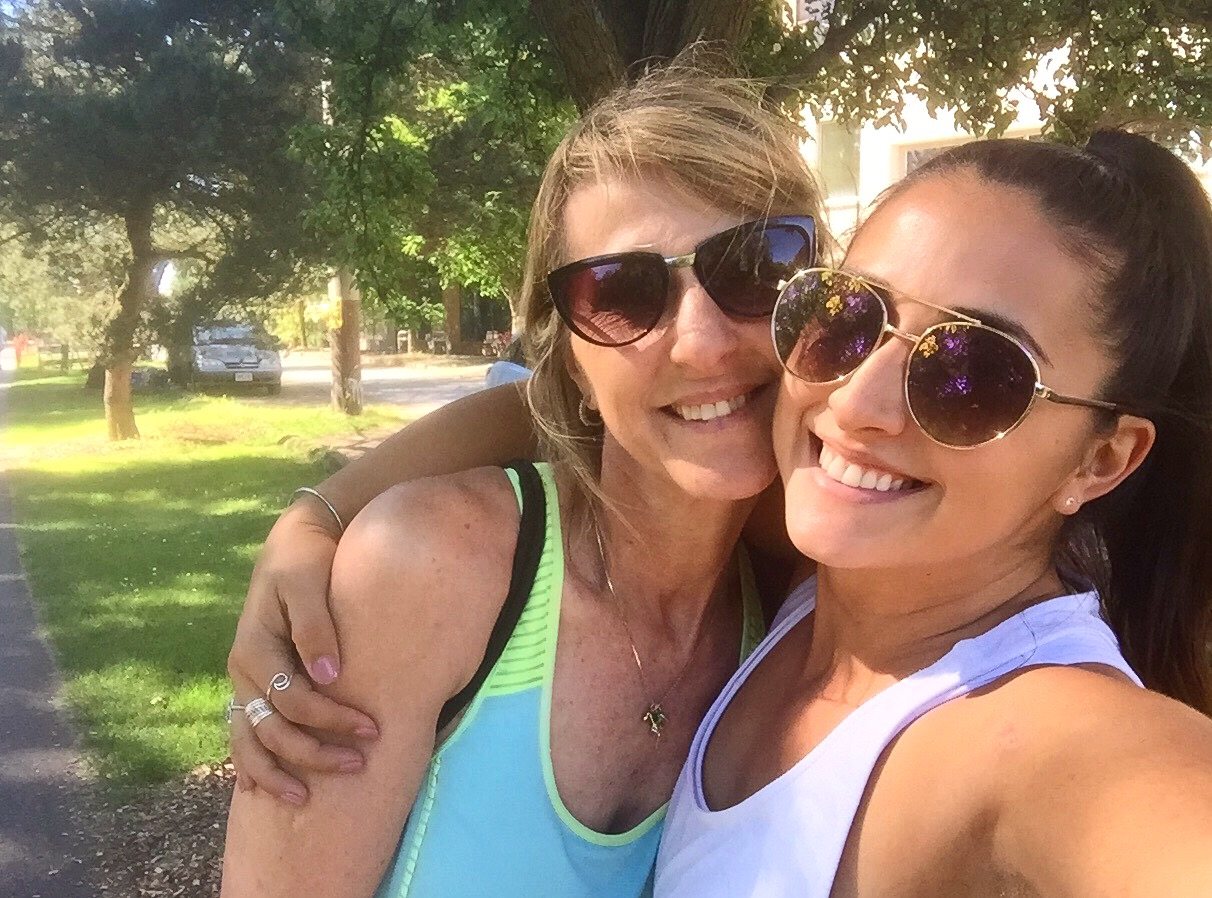 Rosangela and Kaila Seppala
We are thrilled to our Nanny Spotlight honorees for July, the amazing Rosangela and Kaila Seppala! This great mother-daughter duo brings so much joy to the ANFU team. Kaila has worked for ANFU for several years and is part of our Temp Nanny team; she referred her mom, Rosangela who we had the pleasure of placing in her long-term position.
Describe your background and education in the childcare realm and beyond.
Kaila: I started babysitting when I was 13 and from then on I always had weekend or after-school gigs here and there but at 19 I got my first every day nanny job. I absolutely adored the family and their little 6 year old daughter. It was that initial connection that sparked my love for being a nanny and I have continued with it for 8 years now. In college I took Early Childhood Education courses which have benefited my knowledge as a nanny and also encouraged me to teach English abroad. I lived in Brazil for 2 years and taught children ages 5-14 at an awesome school where we used games and activities to help the students learn in a more interactive way.
Rosangela: My world has been involved around children for about 45 years! My first job was when I was 17, I taught English to children in Brazil. When I moved to the States I took many Early Childhood Education classes in college and worked in a daycare for about a year. Before having my first child I was a nanny for three years. All of this helped prepare me for having my own four children. As they grew up I was involved in every activity, sport and hobby along the way.
What is your favorite part about being a nanny?
Kaila: I honestly feel like I get just as much out of being a nanny, as the families do. I love being around kids, engaging, and playing with them. I consider myself lucky to be able to do something I enjoy and to meet so many awesome families and kids!
Rosangela: I am a very active person and I like that I have a job that keeps me active and on the go. I connected fast with the family I nanny for and love "my" three new children. I love being a mom and feeling needed. Three of my own children are now adults and my youngest is a very independent teenager so I have been feeling the empty nest syndrome for a while.
Describe your childcare philosophy.
Kaila: I believe that as a nanny it is my responsibility to be someone exciting and warm-hearted for the kids and reliable and flexible for the parents. I never want to add on to parent or child stress so I like to keep things light and fun. I also know how important consistency is for kids and families so I really focus on guiding them in a positive way. I like to provide encouraging and loving guidance while also administering boundaries, expectations, and respect. Kids learn by example so if I can be a trustworthy companion for them and still hold an important adult role in their eyes, I feel I am able to influence their behavior and decisions in a constructive way.
Everything I do and practice, I learned from my mom so it will be interesting to see her answer.
Rosangela: My childcare philosophy contains a mixture of love, patience and discipline. I would consider myself a warm and caring person and I like to always pass that on to children.  I wouldn't say my philosophy has changed although it has evolved over the years.  An important thing I have learned is that every child is different so I pay attention to each child's personality and behavior in order to teach them and guide them in a way that works for them.
What are your hobbies and passions outside of being a nanny?
Kaila: Anyone who knows me knows that my biggest passion is traveling. I love learning about different cultures and experiencing new places. My dream would be to hit every country. I'm also super adventurous and don't have many fears so I like to try new things and sports. Most recently I have been sand boarding, dune bugging, surfing and in a hot air balloon. When I want to chill, painting and yoga are my go-to activities.
Rosangela: My greatest passion is, of course, my four children Christian, Gabriela, Kaila and Alec.  My biggest hobby is cooking. I was a chef for 20 years as well as a cooking instructor for 17 years. Regardless of cooking every day at work I always enjoyed making a home cooked meal for my family and playing around with ingredients.
How did you both end up working at ANFU?
Kaila: I started as a temp nanny for ANFU in 2014 so when my mom was interested in finding a new job I recommended she look into it. I knew she would love it and I knew ANFU would love her. She quickly found her family and they are so lucky to have her
Rosangela: When I was considering a career change Kaila thought that ANFU would be a good fit for me. She was right.
What is one thing we might not know about your daughter?
Rosangela: Something you might not know about Kaila is that she helped deliver her younger brother Alec when she was 11 years old.
What is one thing we might not know about your mom?
Kaila: That is a hard question because my mom is such an open book but you might not know that she used to do voice-overs for online video games like StarCraft and Math Blaster.
We are thrilled to have this mother-daughter duo, as part of the ANFU team!
[ss_social_share]