Let's talk Pumpkin Decorating!
I say decorating because carving pumpkins is not everyone's favorite, and that is ok! There are so many wonderful activities that fall brings. For me, carving pumpkins is a tradition my family has since before I can even remember; I don't anticipate that stopping anytime soon! Growing up with a father who loves the whole process, I know where I got my love of pumpkin carving from. Below are some tips and tricks to help you create your perfect pumpkin masterpiece!
It truly all starts with picking the pumpkin. Think about the face you want to create and make sure the shape of the pumpkin you pick will work. Alternatively, you can let the pumpkin shape speak to you and decide what face you create off that. Whatever pumpkin you pick, always remember what my father taught me, it is ALL about the STEM! Make sure your pumpkin has a substantial beautiful topper to help complete the entire look in the end.
When cutting the top off the pumpkin, go in at an angle so your top does not fall through. Now, start digging out those guts! I like to separate the pumpkin seeds to clean off and roast later, but you can simply rid of it all! I find that using a large metal spoon works best to scrape off the sides. Once you have all the guts out, sides scraped, and it is clean, you are ready to draw your face!
This is when I like to sketch out whatever face, creature, or design on my pumpkin to have a nice guide for when I start carving. Use a sharpie, marker, pen, or whatever you have on hand that will mark your pumpkin and last long enough for you to carve it out.
Now for carving, it is best to use the tool that comes in your kit with jagged edges! This allows for good control and can be easily maneuvered through any shape you have sketched out. When you have cut through your markings and the design is complete, you are ready to put candles in, put that top back on, and place them on your porch.
Step back and enjoy your pumpkin!
If you are someone who would rather not dig out the insides of a pumpkin or have younger children who are not ready to use knives, you can paint or put stickers on the pumpkin, which just as fun and creative. We can't wait to see the pumpkins you create! If you need some ideas, please feel free to check out our Pinterest account below!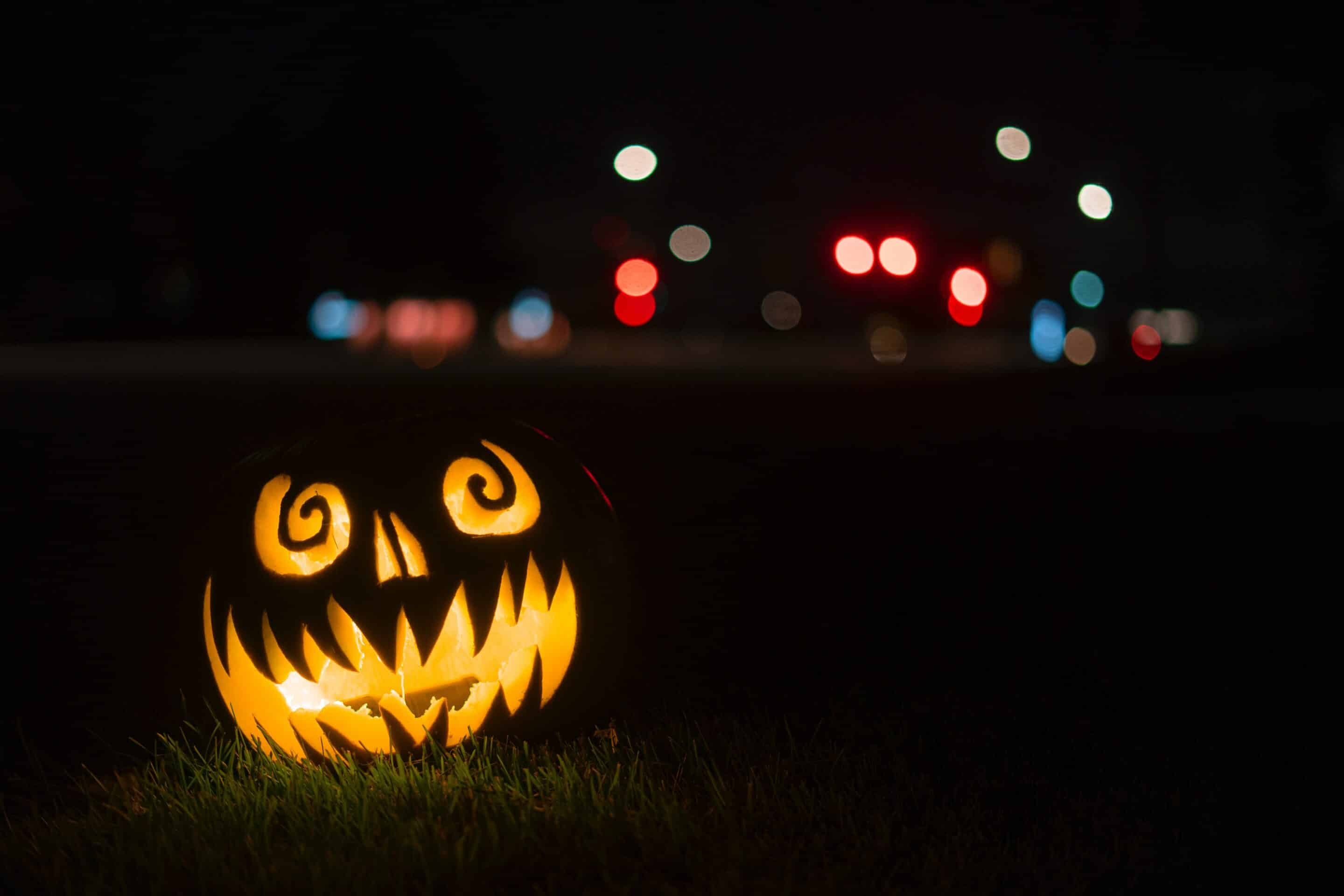 [ss_social_share]