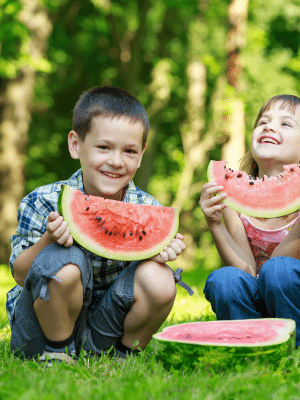 Make the most out of the last long weekend of summer!
Where has summer gone?! We can't believe that August has already arrived and almost gone! While back-to-school season is upon us, we still think it is important to make the most out of the final weekend before school begins. Here are some our ideas on how to make the best of the remainder of your summer!
Hit the beach! For those of you that live on the north side of Seattle, Brackett's Landing/Marina Beach in Edmonds is a hit! For those of you that live on the east side or are looking for a beach on a lake, Juanita Beach Park in Kirkland is the place to be! There is a healthy strip of sand and the water is shallow enough that kids can wade out! Finally for those of you located in Seattle, Carkeek Park is the place to be! There is 220 acres of nature trails, wetlands, beach and panoramic views. We should also mention the salmon-themed playground, it's a hit!
Get a scoop of ice cream, to cool off on a hot day! A Seattle favorite is Molly Moon's and there are multiple locations throughout the Greater Seattle area! Another great option is 12 Scoops, the red-and-white interior is designed to appeal to kids and the kiddos can choose from 12 flavors that rotate each month! If you are looking for ice cream and arcade games, check out Full Tilt Ice Cream! Finally a must visit for a unique treat is Seattle Pops! Seattle Pops has been seriously upping the Popsicle game with nearly 40 fruity and creamy flavors. Seattle Pops have been sold at various farmers market, but their first brick-and-mortar retail store is opening in Wallingford.
Attend a baseball game! On September 4th and September 19th the Mariners have Half-Price Night, this means selected tickets are $13.00. If you want to attend a baseball game before then the Everett AquaSox and Tacoma Rainiers are both great options, as well!
Enjoy a canoe or rowboat ride! The University of Washington Water Activities Center offers some of the cheapest rentals around! It is first-come, first served so if it is a hot day, we recommend getting there early. Also we did want to point out that kids must be 25 pounds or more to ride!
Visit a local farmers market! There are various Farmers Markets throughout Seattle and they can offer some of the cheapest entertainment around!
Get creative and visit the West Seattle Art Nest. Open Studio is $10 per hour and gives your charges an all-access pass to all the spaces, materials and projects they can handle!
Ride the Seattle Great Wheel! Your charges will enjoy riding in the gondola and you will be able to enjoy an amazing view of the city. If possible, we recommend going when it is dark, the lights of the city are breathtaking!
Go berry picking! There are various U-Pick berry farms, throughout the Seattle area. Bolles Organic Berry Farm in Monroe is a great option for blueberries in July and August and hazelnuts at the end of September. Remlinger Farms in Carnation is another great option, not only can you pick berries, but you can make a day out of it by enjoying the various amusement park rides that are also on the farm. For those of you that live on the eastside of Seattle, Larsen Lake Blueberry Farm in Bellevue is a great option! Get your fill of blueberries between July and mid-September.
Looking for a fun and unique park? Check out Seattle Children's PlayGarden, this innovative public playground is designed to let kids of all abilities take risks and explore. There is a garden, tree fort, musical sculpture, chicken coop, and more!
Have a charge who loves fishing? Check out Jim's U Fish in Spanaway. While it is a bit of a drive, any fish that is caught is $6, no matter what size. You can also make a day out of the trip, by visiting the petting zoo.
Make the most out August and plan some fun activities, before everyone has to get back in the routine of school. Did we miss a summer activity, you have enjoyed? Add it to the comments!
[ss_social_share]