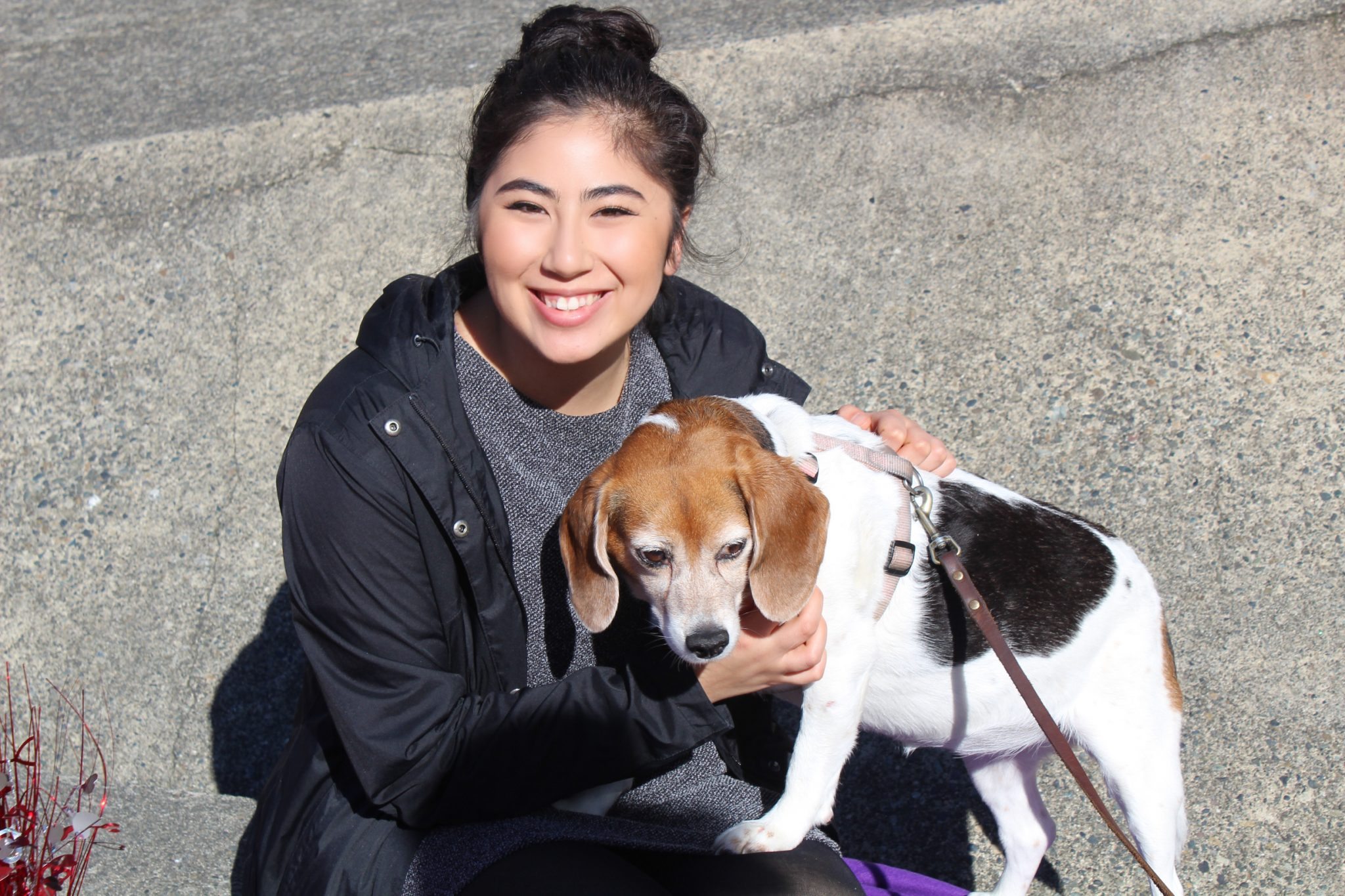 We are thrilled to share our Nanny Spotlight honoree for March, the wonderful Leah Li! Leah has been a part of our Backup Care Team since 2015, we are so lucky to have her as one of our awesome nannies!

Describe your background and education in the childcare realm and beyond.
Prior to joining the ANFU team, my main source of childcare experience was being a coach for my hometown's youth cheerleading team. I grew up in a small community, which meant that the majority of people who I shared snacks with in elementary school were also in my graduating class. Since I was a part of the same youth cheerleading team when I was younger, it felt full-circle for me to return as a captain and empower girls to set goals, master new skills, and spark a newfound enthusiasm for athletics (Yes, I am one of "those people" who shamelessly accredits cheerleading as a real sport. But hey, so does the Olympics now!)
What is your favorite part about being a nanny?
Definitely playtime. Recent playtime requests from kids have ranged from setting up a tea party for dinosaurs to pretending to be a giant troll having a picnic in New York City's Central Park (apparently I looked like I fit the part that day). Outside of ANFU, I am a full-time student as well as an intern for the majority of the academic year. It's great to have a job that lets me depart from my usual prosaic schedule, exercise my imagination, and engage in childhood goofiness.
Describe your childcare philosophy.
It's matters, more than we know, to engage kids in their interests and passions. Children's hobbies can often be dismissed as their latest "phase" or "obsession," but I think back to my own childhood where I could always be found tinkering with science and art kits and see how those initial interests reflect in what I enjoy doing and studying today. It's important to not quell a child's passion for a subject—you never know if you could be encouraging the world's next leading zoologist, engineer, or artist!
What are your hobbies and passions outside of being a nanny?
In my spare time I enjoy hiking, art, and reading. However,  I am a full-time college student so speaking as honestly as possible, most of my time is spent sitting in front of my textbook or laptop past midnight, often accompanied by a cup of caffeinated tea. I'm a senior at the University of Washington majoring in Political Science and International Security with a minor in English Literature. This past year, I've had the opportunity to research technology policy and its impact on artificial intelligence innovation. My next goal is to learn a new coding language before graduating this spring!
Please share an interesting fact about you.
A few summers ago, I rode through a part of the Gobi Desert by camel!
Oh my gosh — we looooove Leah. My son, who just turned 7, literally does a happy dance around the house and sings her name when he finds out Leah's coming. If he hasn't seen her in a while, he asks us when we're leaving next so that she can come back!
Leah is fantastic. She's incredibly responsible, really warm and just a nice person. I trust her completely with the most precious thing in my life—my son.  She's very communicative, very respectful and she plays with him the entire time!  Some caregivers can be passive and spend time on their phones, not really engaging with the kids…not Leah! My son is really into Pokemon, and there have been times when I know Leah has spent an hour just talking about Pokemon with him.
I just think Leah is the cat's meow. She is the best caregiver that we've ever had, whether through an agency or on our own.
– D. Roberts
[ss_social_share]