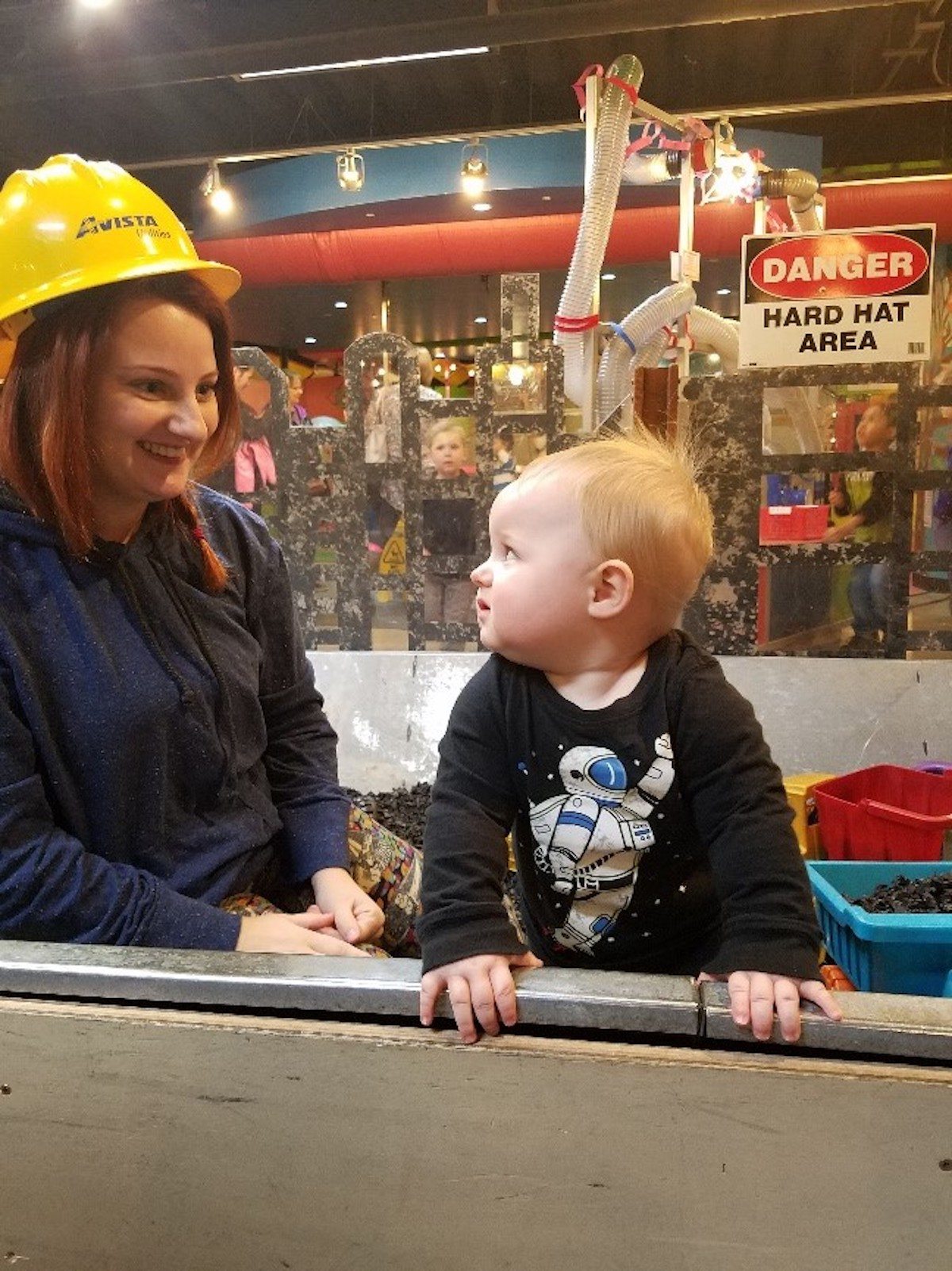 We are thrilled to share our Nanny Spotlight honoree for May, the wonderful Aubrey Rehn! Aubrey has been with ANFU for several years and is one of our amazing Newborn Care Specialists.
Describe your background and education in the childcare realm and beyond.
I have a diverse and full background in childcare and education. I studied human development and teaching at WSU and graduated in 2009 with a Bachelors in Human Development with a specialization in Early Childhood as well as a Washington State K-8 teaching certificate with an early childhood endorsement. Following college I was a substitute teacher in the public school system and a preschool teacher. I stumbled into a nanny position by chance and fell in love with the personal impact and connection I get to have with families. After many years and families, I continued to take courses, participate in trainings, and further my education so I could serve the families I work with even better. At the beginning of 2017 I did my Newborn Care Specialist (NCS) training. I now focus my work directly with newborns and families, helping them adjust to this beautiful yet often stressful time in their lives.
What is your favorite part about being a newborn care specialist?
Bringing home a new baby is one of the most exciting and scary times in anyone's life, whether it's their first or their fourth. My favorite part about being a newborn care specialist is being able to bring comfort to the families I work with. I get the privilege of helping smooth the transition of bringing home a child by providing excellent newborn care, while helping the family set and achieve goals for their child's health, development, sleep, feeding, and growth. It is so rewarding when parents allow me, as a team member, to come into their homes and provide high quality early care.
Describe your childcare philosophy.
I have a mixed philosophy on childcare. I have and continue to study many philosophies of early childhood education, sleep conditioning, healthy eating, and overall care. I have found that no two children or families require the same approach and it is best to customize care and education to the individual. The more I continue to learn, the better I can piece together the best philosophy for each individual and family using various pieces from the different ideas and research out there. I do not believe there is a right or wrong way to parent or be a caregiver. I do believe there is a right way specific to each family's needs and it's my job to help families find that way with my wealth of knowledge, experience, as well as their own ideas on parenting, and implement it to the best of my ability.
What are your hobbies and passions outside of being a newborn care specialist?
I love working with children not just newborns, so outside of work I can be found with family and friends spending time with them and their kids! I also enjoy being outdoors and traveling. I try to travel and explore new cultures and experiences as often as possible. In nice weather I can be found outside enjoying the sun or on a local hike.
"Having Aubrey as our Newborn Care Specialist has really made the entire experience of having our third baby more enjoyable. She strikes the perfect balance of providing advice and information regarding the latest research but also listening to our goals for our family. Our older children (6 and 4) love talking with her and we were even able to bribe them to get dressed faster in the morning by saying they couldn't spend time with Aubrey until they finished the morning prep routine! We really feel Aubrey takes her career seriously and has a true passion for helping newborns and their families adjust and thrive. Any family would be lucky to have her help."
David J.
[ss_social_share]