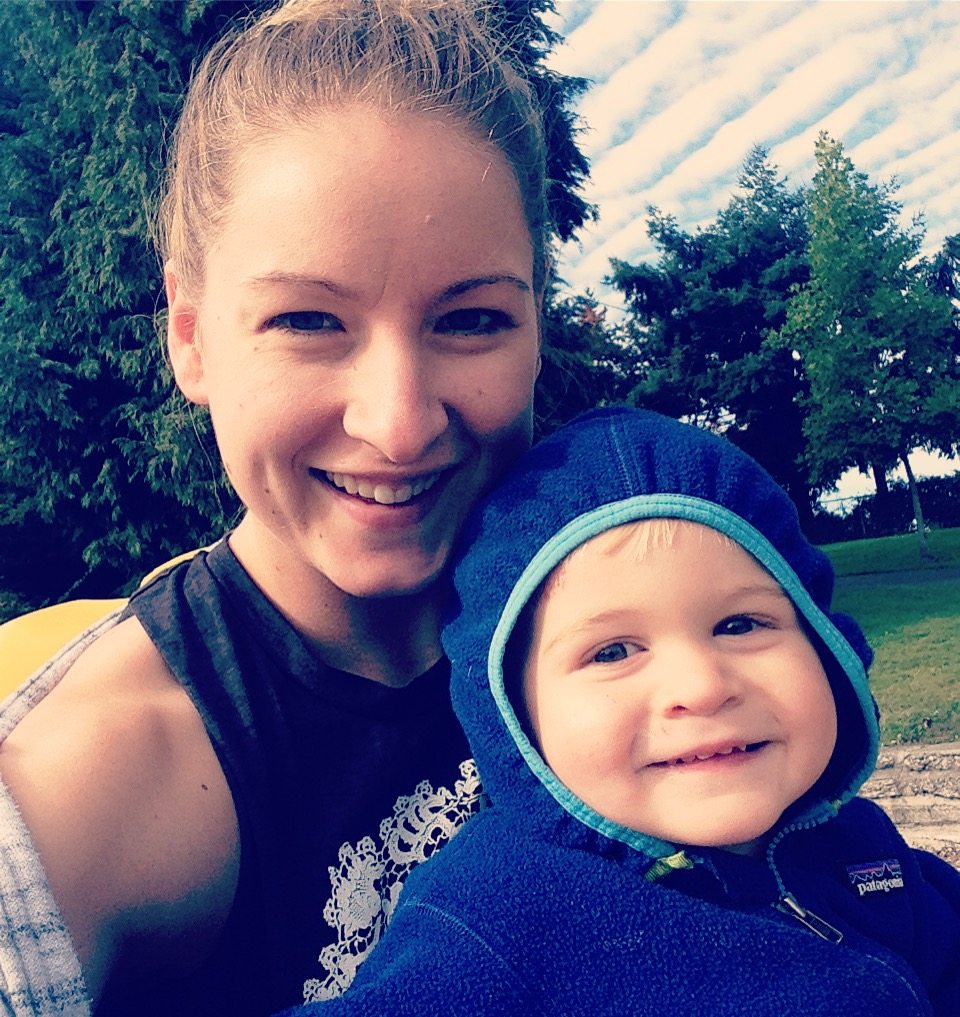 We are pleased to honor our wonderful nanny Erika Prins as this month's Nanny Spotlight!
Describe your background and education in the childcare realm and beyond.
I have been an official nanny for two years now and I have done some part time nanny and babysitting throughout high school and college.
I studied Early Childhood Education and Child Development at Eastern Washington University.
What is your favorite part about being a nanny?
There are several reasons I love being a nanny. I love the close, personal relationship I get to form with both the children I nanny and their parents as well. Another thing I really enjoy is the creativity that comes with the job. Every day is a new different adventure! One thing I have learned I love along the way are all of the great pre-parenting skills I am picking up to be used in my (far off) future.
Describe your childcare philosophy.
I believe that children should explore and learn the world around them through play and gentle guidance from their caretakers. Keeping children active and stimulated in a healthy nurturing environment will help them learn and grow in the best way possible.
What are your hobbies and passions outside of being a nanny?
My hobbies include traveling, reading, swimming, hiking, shopping, cooking, baking, eating (does that count as a hobby), knitting/ crafting, and watching movies.
What is an interesting or fun fact about yourself?
One interesting fact about me is that I have been to 6 out of the 7 continents and over 40 country's thanks to my past job as a flight attendant for Emirates Airlines.
Praise for Erika by our Backup Care clients:
"Well my boys love Ericka! We had a really difficult situation before Erika. I feel like once you have a great nanny, you understand what it means to have someone that makes life work. Erika revolves around what the kids are doing. She has a theme each week with something that our son is interested in. One week was Viking week and another was police week. She takes them to the police museums or Viking museums. It is all built around what they want to do and are interested in that week. That is the coolest thing, is she is really educating them. She integrates, art, food, and books! It is really great, and we are able to bring that up ourselves and connect as a family on those themes that she creates! She also is just really sweet, last week our son had a fever, and she made him homemade chicken soup. She just does thoughtful things and goes above and beyond."
[ss_social_share]