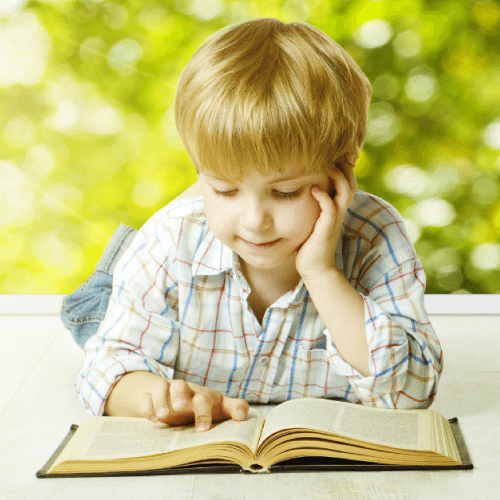 Schools out, let's read!
Getting kids to read during summer vacation can be a huge challenge! Convincing kids to crack open a book when they could be swimming, playing outside or hanging out with friends is no easy task! But there is a ton of value in hitting the books, even when it's not required by a teacher. Reading over the summer is the most effective tool against the "summer slide," and research shows that children who read when school's out, enter the next grade better prepared than students who don't. Check out ten of our favorite children's books!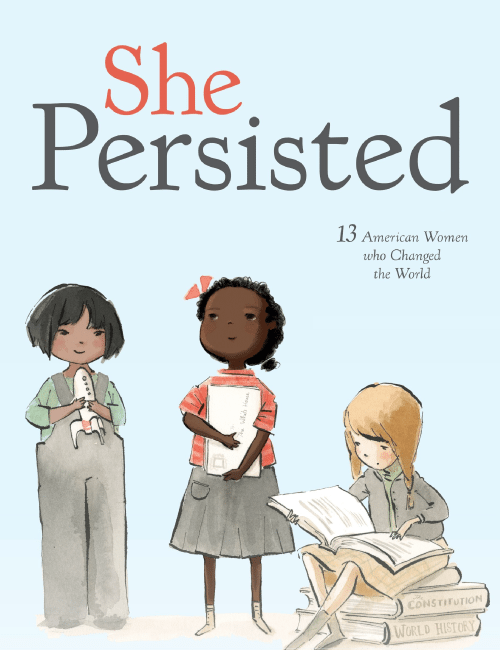 She Persisted: 13 American Women Who Changed the World
by Chelsea Clinton
Talk about a book that features thirteen powerful women who persisted, made a difference and changed the world. An empowering read for young readers.  "Chelsea Clinton introduces tiny feminists, mini activists and little kids who are ready to take on the world to thirteen inspirational women who never took no for an answer, and who always, inevitably and without fail, persisted."
*Our Marketing and Recruitment Director, Samantha highly recommends She Persisted: 13 American Women Who Changed the World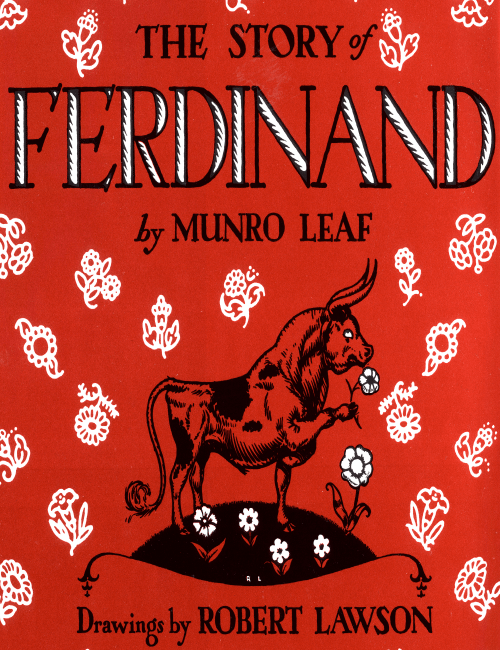 The Story of Ferdinand
by Munro Leaf
This story is a classic, you probably read it as a kid and now it is time to share it with your own kids/charges. Not to mention Ferdinand encourages kids that it is okay to be who they are and be different. "Ferdinand is the world's most peaceful–and–beloved little bull. While all of the other bulls snort, leap, and butt their heads, Ferdinand is content to just sit and smell the flowers under his favorite cork tree. Leaf's simple storytelling paired with Lawson's pen-and-ink drawings makes The Story of Ferdinand a true classic."
*Our Placement Director, Abbie highly recommends The Story of Ferdinand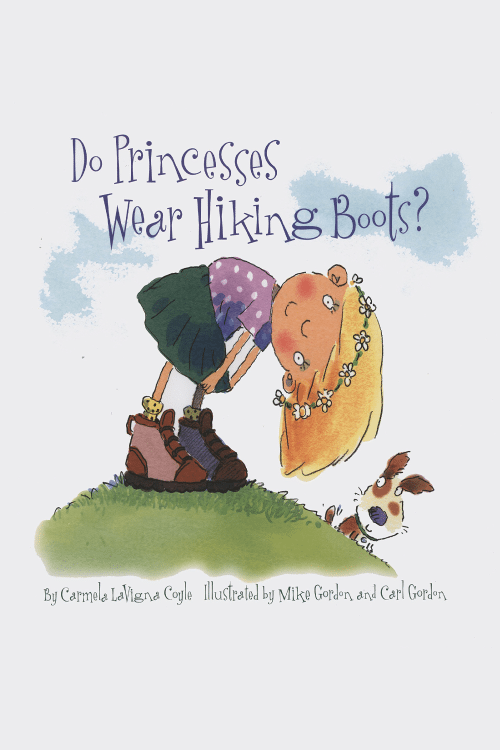 Do Princesses Wear Hiking Boots?
by Carmela LaVigna Coyle
Princesses climb trees, do chores, and play in mud. This book has a great message that girls can be girly and still play in mud. A great story that reinforces little girls can have a wide range of interest and skills and still have a little princess in them too! "Every inquisitive little girl wonders what it is really like to be a genuine princess. At the heart of Do Princesses Wear Hiking Boots lives an energetic, spirited, and contemporary child who has lots of important questions for her mom. Do princesses ride tricycles, climb trees, do chores, or have to eat the crusts of their bread? The mother's voice is timelessly reassuring as she answers her daughter's questions and advises her that being like a princess has to do with what we are on the inside."
*Our Director, Kristin highly recommends Do Princesses Wear Hiking Boots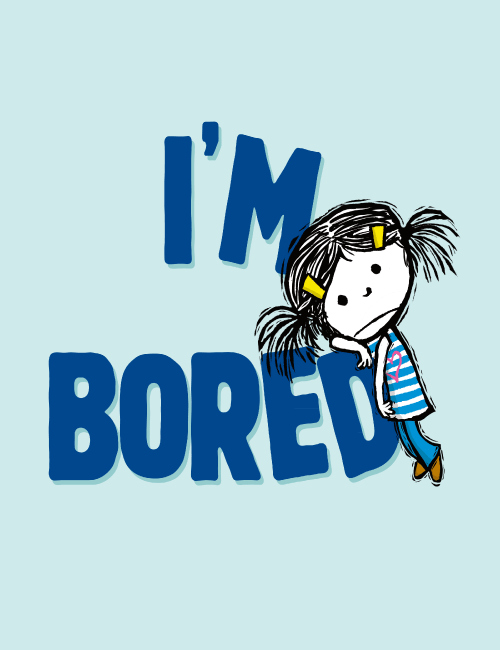 I'm Bored
by Michael Ian Black
Happy Summer! I am sure that your charges/kids are going to tell you they are bored a few times this summer! That is why I'm Bored was a staff favorite, as it reminds kids that everyday objects like a potato can stop you from being bored. "There is NOTHING boring about being a kid, but one little girl is going to have to prove it in this anything-but-boring picture book from comedian Michael Ian Black. Just when a little girl thinks she couldn't possibly be more bored, she stumbles upon a potato that turns the tables on her by declaring that children are boring. But this girl isn't going to let a vegetable tell her what's what, so she sets out to show the unimpressed potato all the amazing things kids can do. Too bad the potato is anything but interested….This tongue-in-cheek twist on a familiar topic is sure to entertain anyone who's ever been bored—or had to hear about someone else being bored—and is filled with comedian Michael Ian Black's trademark dry wit, accompanied by charismatic illustrations from newcomer Debbie Ridpath Ohi."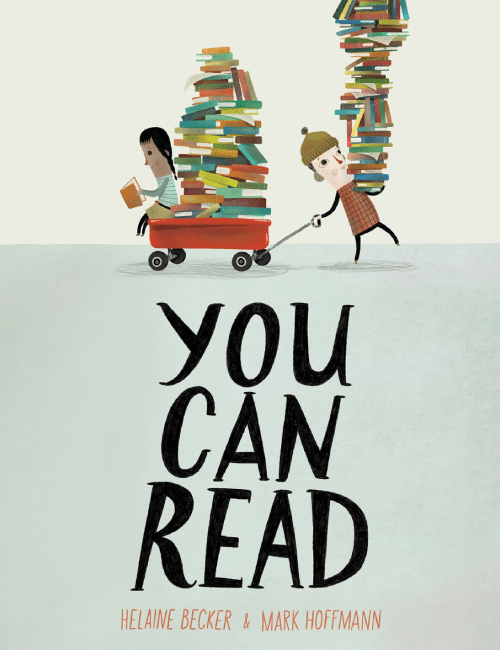 You Can Read
by Helaine Becker
We mentioned that it can get hard to get kids to spend time reading books in the summer, when there are so many fun activities they could do instead! You Can Read encourages kids that they can read anywhere! Sending a positive message and reinforcing the fact that reading is fun! "In this fun and funny celebration of literacy, kids of all ages will discover that the act of reading is a daring adventure that can take you anywhere! You can read at the playground, under the sea, at the opera and even in outer space! It turns out you can read everywhere! And when you do, you open yourself to a universe of adventure."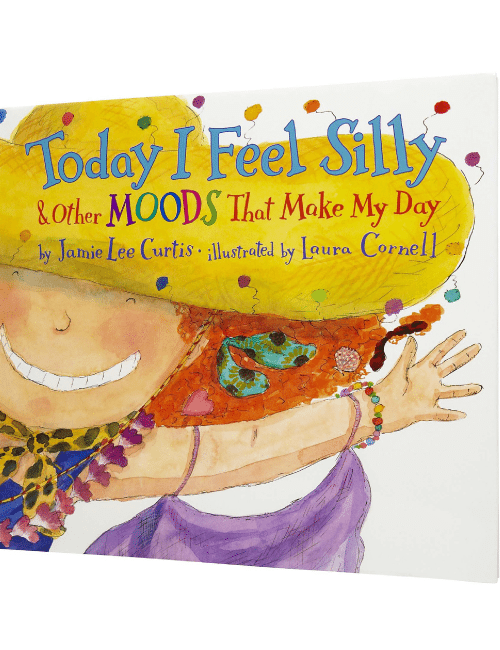 Today I Feel Silly: And Other Moods That Make My Day
by Jamie Lee Curtis
Dealing with emotions can be hard at any age, but especially when you are young! This book does a great job of explaining to your kids/charges that everyone has feelings and feeling change throughout the day, and that is okay!  "Jamie Lee Curtis's zany and touching verse, paired with Laura Cornell's whimsical and original illustrations, helps kids explore, identify, and, even have fun with their ever-changing moods. Silly, cranky, excited, or sad—everyone has moods that can change each day. And that's okay! Follow the boisterous, bouncing protagonist as she explores her moods and how they change from day to day."
*Our Director, Kristin highly recommends Today I Feel Silly: And Other Moods That Make My Day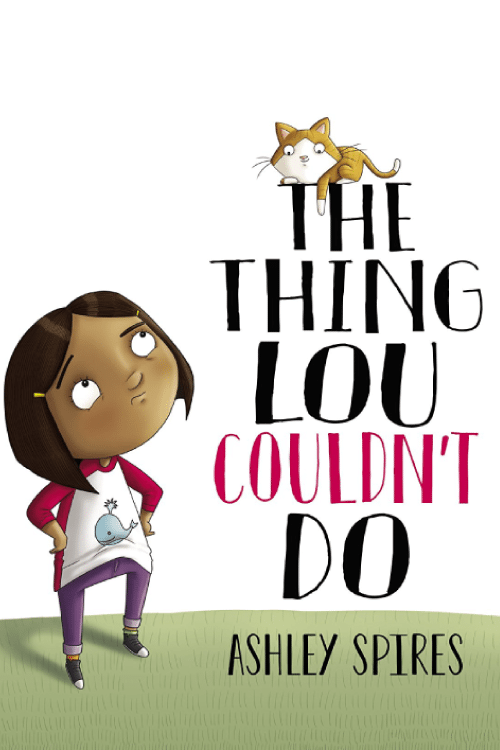 The Thing Lou Couldn't Do
by Ashley Spires
Learning how to problem solve and testing different solutions is an important skill for all kids to gain. Lou's dilemmas, feelings and experiences should ring true to many kiddos as they experience taking on new challenges.  "Lou and her friends are BRAVE adventurers. They run FASTER than airplanes. They build MIGHTY fortresses. They rescue WILD animals. But one day, when they're looking for a ship to play pirates in, Lou's friend has an idea. This is something new, Lou has never climbed a tree before, and she's sure she can't do it. So she tries to convince her friends to play a not-up-a-tree game. When that doesn't work, she comes up with reasons for not joining them — her arm is sore, her cat needs a walk, you shouldn't climb so soon after eating. Finally, she tells herself she doesn't want to climb the tree. But is that true, or is this brave adventurer just too afraid to try?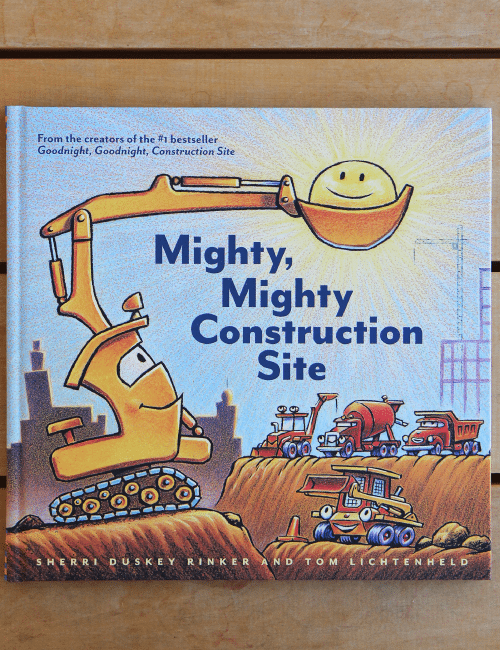 Mighty, Mighty Construction Site
by Sherri Duskey Rinker
This book celebrates teamwork and shares the positive message of asking for help and working together.  At last—here from the team behind the beloved international bestseller comes a companion to Goodnight, Goodnight, Construction Site. All of our favorite trucks are back on the construction site—this time with a focus on team-building, friendship, and working together to make a big task seem small! Down in the big construction site, the crew faces their biggest job yet, and will need the help of new construction friends to get it done. Working as a team, there's nothing they can't do! The millions of fans of Goodnight, Goodnight, Construction Site are in for a mighty good time!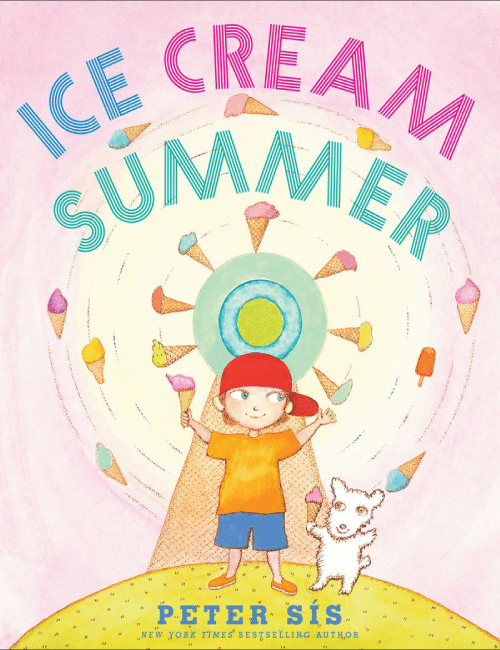 Ice Cream Summer
by Peter Sis
Talk about a perfect combination of academics and treats! Ice Cream Summer combines real-world examples of reading, math and history that allow readers to explore further on their own but does so in a way that is focused around everyone's favorite treat, ice cream! "Savor summer anytime with this breezy, sweet and irresistible picture book from Hans Christian Anderson Award winner and three-time Caldecott Honoree Peter Sís!
Dear Grandpa,
Summer is going well. I am very busy. But don't worry, I am not forgetting about school! I read every day. I practice my math facts. And I am even studying world history!
Peter Sís's delicious tongue-in-cheek vision of summer dishes up the whole scoop on everyone's favorite frozen treat, and proves that ice cream is every bit as enriching for the mind as it is for the taste buds. Readers everywhere will be begging for seconds and thirds!"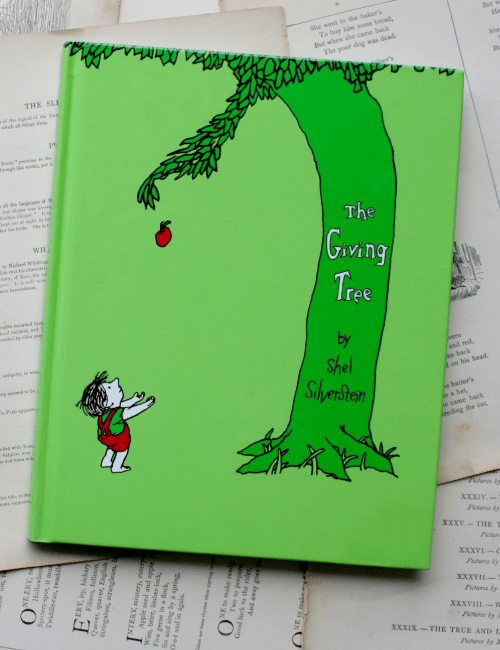 The Giving Tree
by Shel Silverstein
Generosity and kindness are traits we all want to teach our kids/charges! The Giving Tree does a great job of sharing the message that kindness is important and how actions can affect others. "'Once there was a tree…and she loved a little boy.'  So begins a story of unforgettable perception, beautifully written and illustrated by the gifted and versatile Shel Silverstein. Every day the boy would come to the tree to eat her apples, swing from her branches, or slide down her trunk…and the tree was happy. But as the boy grew older he began to want more from the tree, and the tree gave and gave and gave. This is a tender story, touched with sadness, aglow with consolation. Shel Silverstein has created a moving parable for readers of all ages that offers an affecting interpretation of the gift of giving and a serene acceptance of another's capacity to love in return.
*Our Placement Director, Abbie highly recommends The Giving Tree
[ss_social_share]