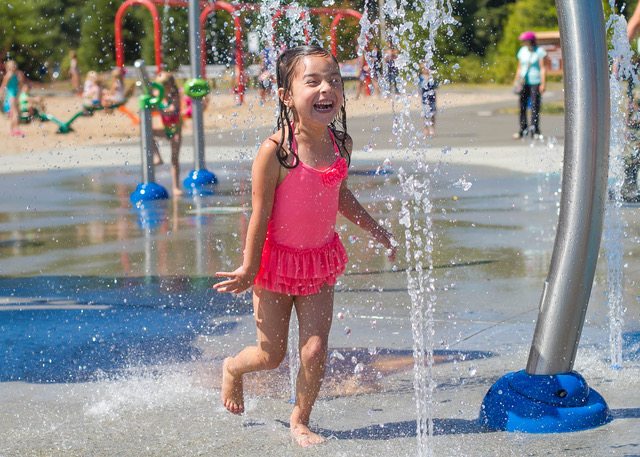 With summer just around the corner, organizing childcare is likely on the mind.
Is it summer yet? While most of us can't wait because PNW summer weather is why we live here through the winters, however, I know there are parents out there who are anxious about what summer brings—kids eating you out of house and home, busy summer camp schedules, and organizing childcare. If you are contemplating the latter, we wanted to breakdown the benefits of hiring a summer nanny versus relying on multiple temp nannies, neighborhood babysitters, or full time summer camps.
Take a Break: When I picture summer, I usually envision a time to relax and take a break (it is called summer break, right?). However, most parents agree that summer often feels busier and more overscheduled than the school year. In order to meet childcare needs, kids are placed in different day-camps and by the time summer wraps up both parents and kids are exhausted from the long days (thanks also to that early sunrise and late sunset!). Hiring a nanny relieves some of the stress and pressure of an overscheduled summer and ensures that your kids will be able to participate in the activities customized to what they enjoy, instead of what fits best with your work schedule.
Also, take a Tax Break: With April a not-too-distant-memory, your wheels may be turning on how you can better take advantage of tax breaks next year. The short-term employment situation of a summer nanny creates a friendly tax scenario for most families. Taxes are applied to the wages a summer nanny earns, and since the wages are fairly small during the summer, so are the taxes! This means your family is able to take full advantage of a Dependent Care Account (FSA) or the Child & Dependent Care Tax Credit. Another perk is that hiring a summer nanny allows you to enroll in an FSA outside of the typical open enrollment period. To learn more about the tax break that comes with hiring a summer nanny, visit our friends at Home Pay.
Why not just hire a Temp Nanny? We love our temporary nannies and they love bonding with all of the amazing families that work with A Nanny for U. While we strive for consistency when it comes to scheduling temporary nannies, it is not always possible especially for busy times like the summer. Hiring a summer nanny allows for that consistency we all strive for, something that I know is reassuring for both you and your kids. Going the summer nanny route allows you to interview candidates directly and gain access to other perks of our permanent department for a fraction of the cost. A typical permanent search starts around $5000 while our summer search is only $1250, with many of the same services and customer experience!
Who are our summer nannies? Summer doesn't just mean a break from school for your kids, it also means teachers and students get a break from school as well! Our summer nannies tend to be teachers or college students who are earning an education degree. This can only mean good news for you and your kids.  Teachers or those pursuing that career are passionate about kids, great at figuring out sneaky ways to include educational consistency and tutoring into day-to-day activities, and coming up with fun and creative activities. It should also be mentioned that while a student may not have all the professional experience as a teacher or full-time nanny, we are always confident in the nannies we place and there is the benefit of a lower hourly rate.
Summer should be an enjoyable time for everyone—and a summer nanny can be a fun (and cost effective) choice! If you are interested in learning more, reach out on-line or to one of our Placement Consultants today. Our summer nanny interviews have begun!
[ss_social_share]