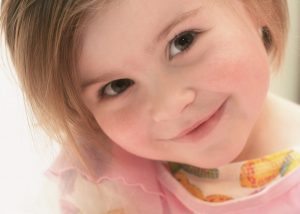 The process of finding a nanny can be daunting. Not only are you looking for someone you can depend on, but someone you trust to partner with you as you raise your children. That's a high calling! So where do you start your search? Below are the top 8 reasons you should put your search in the hands of professionals.
1.You don't know what you need
When you work with a nanny agency you are working with a team of professionals that are skilled at matchmaking and are going to take the time to consult with your family and hone in on your specific needs and desires. They are experts at asking the right questions to set your nanny search up for success and attract only the most successful, qualified and long-term candidates.
2. You don't have time to search for a nanny
Conducting a nanny search takes a lot of time and to be honest, it can be a frustrating process.  An agency will screen the candidates for you so they are only presenting you the crème of the crop. In fact, the families often hire one of the first couple of perspective candidates the agency matches for their family. Recruiting nannies is a full time job and doesn't need to become your full time job. Let them do the work for you!
3. You need a nanny now
Often families come to an agency needing to hire a nanny yesterday. The last thing you want to do is hire a nanny because you are in a pinch and then realize a couple of months down the road that the nanny you hired isn't the right fit. An agency offers temporary quality nanny care that can alleviate your immediate childcare needs so you can take the time to hire a nanny you feel great about.
4. You want a nanny who has been vetted
Working with a nanny agency ensures that your nanny has been vetted thoroughly by professionals trained to look for red flags. Each candidate will have a face to face interview with the agency, three references checked and thorough background checks completed. You will have access to the references which will include not only experience, but character checks as well. An agency understands that safety is paramount and will help put your mind at ease.
5. You don't know how much to pay your nanny
Your nanny's salary should depend on the job description, the nanny's experience and their qualifications. Often we find families are over or under paying their nanny and in the long run this can lead to frustration by both parties. An agency will get you a qualified nanny for a fair price and won't upsell you.
6. You need help creating a nanny contract
Creating a parent-nanny contract helps ensure everyone is on the same page. Just as in any other profession, it's important that the employer's expectations are clear and the employee is set up for success. One huge benefit of working with a nanny agency is utilizing their experience to create a parent-nanny contract that sets both the family, and the nanny up for success with clear communication.
7. You want a safety net
Hiring a nanny is a big decision and many parents worry about making the wrong decision. When you work with a nanny agency there should be a 90-day replacement guarantee, which means in the rare case that your nanny doesn't work out they will replace that nanny free of charge within the first 90 days of employment. This also allows you hit the ground running in another search because they are continually working with an active pool of qualified nannies.
8. You desire ongoing support
If questions arise once an agency has placed a nanny with your family, they are only a phone call away, and are passionate and invested in making their placements successful and harmonious.  You want to go on vacation with your nanny and aren't sure how much to pay? You want to give your nanny a raise after a year and aren't sure how much is standard? You've thought about a giving a holiday bonus, is that expected? These are all common questions that an agency can answer for you!
A Nanny for U is the premier household staffing agency Seattle and Eastside families have trusted since 1994. We provide a personalized and professional approach with all of our clients. We welcome the opportunity to talk with you to see how we can assist you in your nanny search!
Image: Flickr
[ss_social_share]