With the widespread adaption to both working from home and remote schooling, parents are finding themselves juggling workloads, deadlines, and schedules to make it all happen. For many, this has become an around the clock effort and somehow become more difficult than the traditional stresses of life.
A lot of businesses and school districts are still figuring out how to best accomplish all of this. In the meantime, working parents are left coordinating the efforts on all fronts in an unfamiliar setting.
Working At Home With Kids In Homeschool
Especially with school-aged children, working from home while balancing remote learning is proving itself to be something of a hard path to navigate. Normally, we have regular work hours, kids have school hours, and there is some homework time before dinner.
Now, we have work in our laps and children nearby that need to be kept motivated to track through their day in an online setting. As this year moves on, the time we used to give ourselves between work, school, and family time are starting to blur together, with somehow longer hours, with no end in sight.
Hire Help: Home Educator
There are services, such as here at A Nanny For U, that provide a home education specialist that is dedicated to helping children through their remote learning experience. These Home Educators are specialized for just such a setting and streamline the child's learning experience. At the same time, parents now have the time to clearly focus on work needs.
In the end, a professional on board with your family like this can bring some normalcy back to your daily routines. "How was school today?" can become part of the dining room conversation again.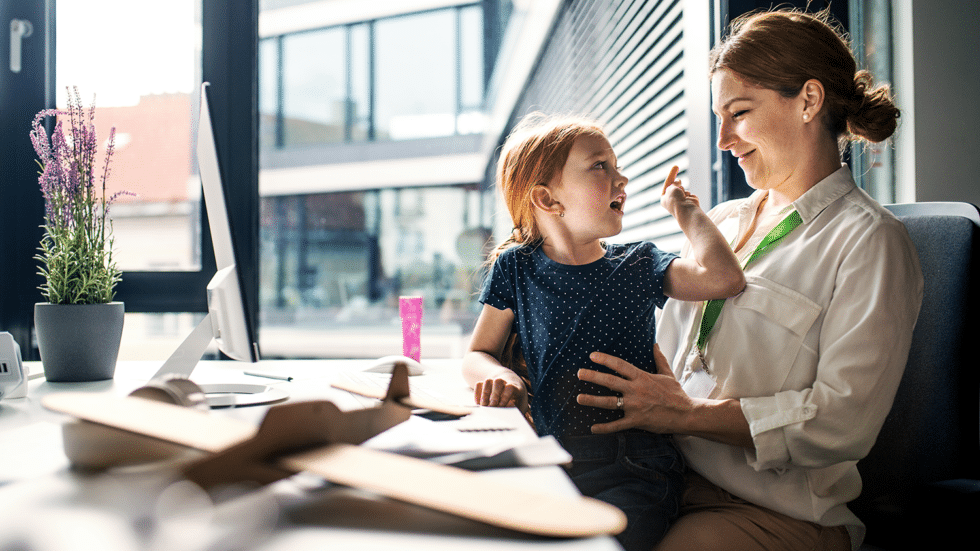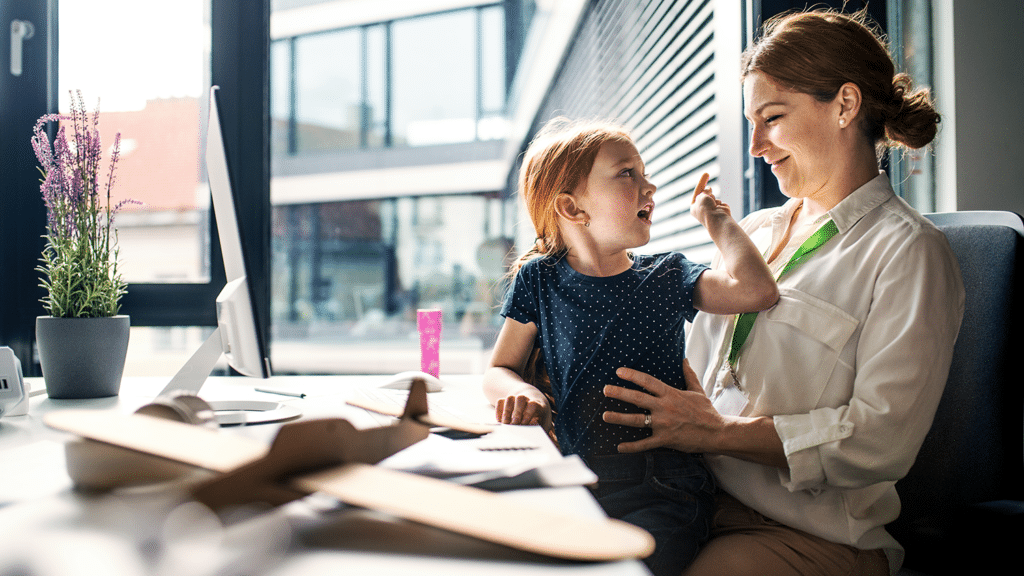 Work-Life Balance At Home
Again, with boundaries blurred, how do we separate work and life when they are all happening in the same place and time? As calendar days continue to tick by the reality of this stress is taking a stronger hold. The best bet is to create a strict schedule and adhere to it. Much like when there were solid school, work, and homework hours – those same parameters should be set at home.
A lot of parents are realizing that the "we can do it later (we're here all day/night anyway..)" methodology is starting to have a negative effect on all involved. It will be best to go back to a structure that allows for normal family time and outings as they once were – outside of work and school.
Hire Help: Nanny Services
With children, school, household duties, and workloads- hiring a professional nanny can be a great call for some Seattle area families. These nanny services can provide just the help you need to bring normalcy back to the household. This extra hand can bring equilibrium back to the work-life balance.
Household Professional
Hiring a Household Professional will take your home to an all-new level of sanctity. Household Professionals can act as housekeeper, house manager, and/or personal assistant all in one. These professionals provide an immeasurable service for your family that can include things such as scheduling, planning, housekeeping, meal prep, and so much more.
Stress Tips
We will now take a look at a few tips that can help you manage the stresses of working from home with children. A little self-care and planning can go a long way in this "at-home" world we are all finding ourselves in.
5 Simple Stress Relieving Tips For Working From Home Parents
1. Give Yourself 30 Seconds
Whenever you need it, put the phone down and walk to a window, out in the yard, or out on the balcony and just find something to look at – then count to 30 while thinking about nothing. Consider it a moment of waking meditation to help reset your mind.
2. Take A Real Lunch
Map out lunchtime and stick to it. If you have a school-aged child, time the start of your lunch with theirs. Shut the lid to the laptop and put your phone in airplane mode for one whole hour. Take some time – make lunch, and give your child the same break. Remember, when they are in regular school, lunch is when they get to disconnect from their stresses of the day- don't forget to allow them the same at home. With the computer shut, the phone off the grid, and one whole hour of peace – this could literally change your outlook for the rest of the day. Pro tip: Stay off social media during this time as well – seriously.
3. Separate Work, School, and Family Time
Go back to the way it was – have structure and schedules for work, school, and homework set in stone. Once these are set, you can unwind as you did and when you did before.
4. Ask For Help
You'd be surprised who is willing to help out, even in the smallest ways, if simply asked.
5. Start A Hobby
I know right? But, hear me out. A "hobby" doesn't have to be much, it can be simple. The idea is to again allow your brain some time to disconnect from all the surrounding stressors. Focusing on something like a drawing, metal stamping, or even building a model airplane can engage your brain in a much different way than work or parenting does. In this, the separation can seem like a mini staycation, in your own space, and at your own pace.
[ss_social_share]