We are thrilled to share our Nanny Spotlight for November, Molly McKeown! Molly came to us with over 15 years of childcare experience and it was our pleasure to place her with a permanent family. She is loved by her placement family and the ANFU staff!
Describe your background and education in the childcare realm and beyond.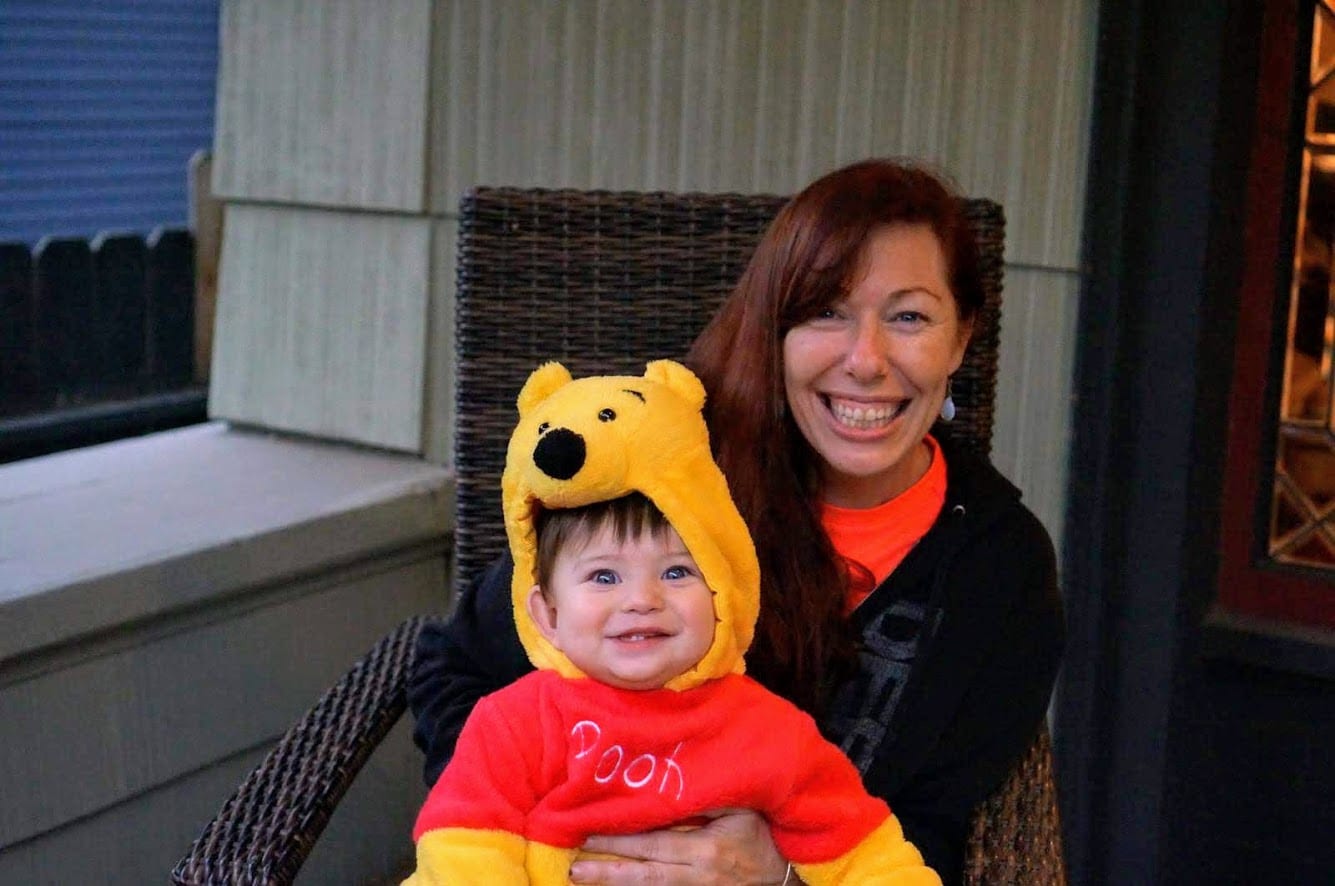 I graduated from Emmanuel College in Boston, MA in 2001 with a degree in Communications and a minor in Psychology.  I have a keen memory and feel that this trait has come in very handy throughout my career. I remember the frustrations of potty training, and shoe tying quite vividly, along with the sheer joy that is jumping into a deep puddle and the thrill of going waaaay too fast down the slide!
I love working with children and have had a wide variety of opportunities to work as a care giver and/or educator throughout the years as I traveled and lived both abroad and domestically. From working at a private nursery school in a small beach town in Costa Rica, to creating a library at a charter school in post-Katrina New Orleans….to working on the top floor of the Ritz Carlton in Boston, I have loved it all, and learned from it all.
What is your favorite part about being a Nanny?
I laugh all day! That is the simple answer….. I love the feeling of knowing that I am in the exact right profession for me. Finding my true calling and then being able to succeed at it has been wonderful for me.
But truthfully, I find it thrilling to see the developmental milestones occur. Firsts of any kind are always exciting! Especially if the parents are there to witness it, there is no joy like shared experiences of fist steps, first words, and the like. And may I just say, after 15+ years working in this field I am still experiencing such a full heart when I witness the wonder,  natural curiosity, and enthusiasm that small children so genuinely exude.
Describe your child care philosophy.
I am a proponent of the Reggio Emilia style of early education. I apply and encourage the principles of child directed play and experiential learning with a focus on developing strong  bonds within the family and community. I have found the best way to achieve my goal of raising a happy, healthy and positively contributing member of society is to lead by example, and to be one myself.
This means:
ALWAYS being respectful in my communications and actions.
It means being kind and gentle.
It means eating healthy and staying strong.
It means having empathy.
It means being a good neighbor and offering help when you see someone in need.
What advice do you have for a rookie year Nanny:
PUT DOWN YOUR PHONE!!!!!
BE ON TIME!!! ALWAYS ON TIME!!!
Dress Appropriately
Make sure you know the difference between being a babysitter and a Nanny, and the difference between being a Mother's Helper and a Nanny, and the difference between being a Nanny and Household Manager.  All of these jobs are VERY different, and you may not qualify for all of them early on in your career.
Educate Yourself: Read blogs and articles and try to define for yourself what your personal style and approach will be, this will help you gain confidence.
Reach Out: don't be afraid to approach other care givers or parents at the park or library. Ask questions, and listen when others take the time to share their advice with you.
Join a play group and observe a multitude of approaches to caring for a child. This will help you see what does and doesn't work well…..also, let's be honest, it is nice to have some adults to talk to once in a while!
If you want to gain valuable experience quickly, look for a position working as a Mother's Helper. I worked a couple of these gigs early on in my career, and the experience I gained was invaluable! Having the parent at home provides a sense of security for everyone. You get hands on experience from an expert, and it will help you to gain an understanding of the intimate details of the child, family and home.
What are your hobbies and passions outside of being a Nanny?
I love being outside! I love white water rafting, hiking, camping, photography and spending time with my fiancé and our new dog Maeve!
What is an interesting or fun fact about yourself?
Adam Sandler graduated from my high school and when Entertainment Tonight came to film a visit with him, he pulled me out of a crowd and proclaimed that I would be the next famous person to graduate from Central High School!
Sidenote: I'm still waiting for my 15 mins!
[ss_social_share]