We Advocate For You And Pair You With A Family That Will Be The Best Possible Fit For You.
The nannies that come on board with A Nanny for U are much more than just online profiles. We take a great deal of pride in building a relationship with you – we get to know you, we advocate for you and we bring forth job opportunities you won't find anywhere else. We are an ongoing resource after placement, and we stay connected through our fun nanny networking events!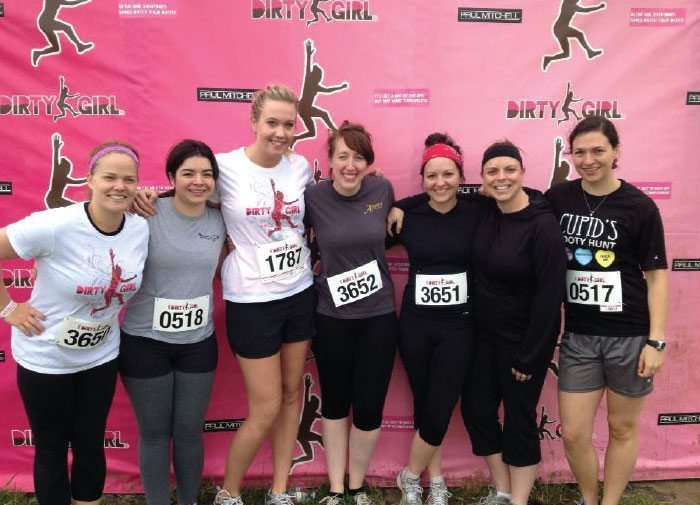 Nannying can be beautiful, fun, fulfilling, and sometimes exhausting work. You get to know a family deeply and help care for their greatest treasures. You are there for the good and tough days, the giggles and tears.
But who cares for you and helps you navigate issues that arise? We do and we take matching, supporting, and advocating for you very seriously.
Our in-depth screening process allows us to get to know you as a person, your interests, needs and strengths so we can place you in the family where you will thrive.
And, since we've been doing this for over 25 years, we have the most expansive network of wonderful families and can bring you job opportunities that you won't find anywhere else.
This is why our nannies are with us much longer than other agencies: 85% of our nannies stay 2 years (or longer)!
What our Nannies Are Saying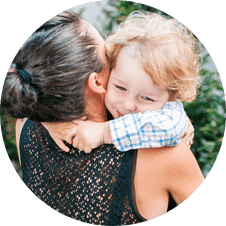 Camille B
I can't recommend this group enough if you're interested in picking up a nanny position in the Seattle area. A Nanny for U helped me to find an incredible family in upper Queen Anne that I'm still working with as of this review. The process took less than a week and alleviated the stress of job hunting!"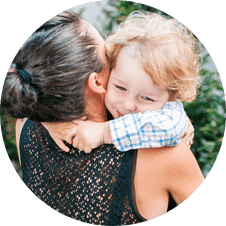 Laura F
A Nanny for U is the best agency I have ever dealt with and I have over 20 years of experience as a nanny!
Unlike other agencies A Nanny for U doesn't just match any nanny with any family. Rebecca actively worked with me to find a family that fit all of my needs and wants. She even helped me with negotiating my salary. I am so happy with the family that Rebecca found for me and couldn't be more grateful for how she handled everything from day one."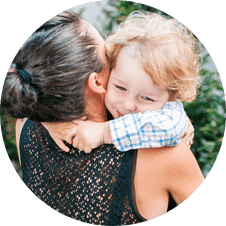 Sam M
I admit, I was worried about what I had signed up for, I don't like change. I'm a seasoned nanny (30 years) and nearly three years ago I joined the temp team. It has been nothing but amazing through my career with them. The staff, families, and other nannies have been awesome to me. I want to thank Rebecca and her staff for taking the time to make sure we are all OK."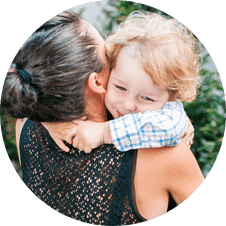 Emily B
Working for A Nanny for U was an amazing experience. The staff were unbelievably kind from the first call after I submitted my application to the last conversation. The routine of how things get done are wonderful and simple to follow. I am so honored to have gotten the chance to work with A Nanny for U and all the families that I was scheduled with.
Qualifications
All of our caregivers must be highly skilled and experienced, well educated, balanced, open, flexible, friendly, and have a genuine love for children.
Our caregivers must meet the following requirements:
3 professional child care references from non-relatives
At least 2 years experience in child care setting
Long-term commitment required, at least 1 year (permanently placed caregivers)
Must have own car with full coverage auto insurance
Must successfully complete required CPR class
Must be a non-smoker
Proof of legal US citizenship
*We also require background checks caregiver is considered for placement with our agency including driving, criminal and childcare reference checks.
Do you have what it takes? We want  you on our team! Click here to APPLY
Salaries
Salaries are negotiated based on a candidate's experience and range of job description.
Permanent Nanny – $25-35 per hour
Temporary Nanny – $20-25 per hour (4-hour shift minimum)
Newborn Care Specialist – $35-50 per hour
Household Manager – $25-35 per hour
Benefits?
If you are employed in a permanent, long-term position as a caregiver, you will receive professional benefits like guaranteed pay, paid vacation, sick leave, and holidays. Some families will offer additional benefits as a part of their overall compensation.
What about taxes?
We recommend that all of our clients utilize a payroll tax company that specializes in household employment – their name is Homepay by Breedlove (link to Homepay), and they'd be happy to chat with you regarding your taxes. We highly encourage each family to withhold the appropriate taxes for each of your paychecks if you are employed in a permanent, long-term position.
Are there fees?
You will never be required to pay a fee to be placed with our agency.